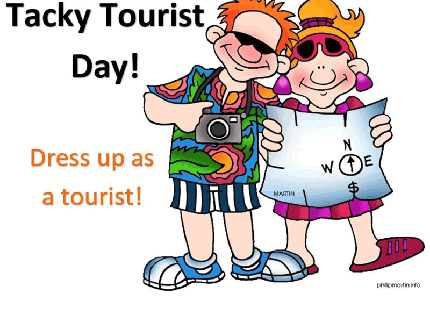 Elementary Dress Up Days
Peggy Petersen
Thursday, May 16, 2019
The elementary is celebrating the end of the school year and the beginning of summer break by dressing up a little crazy next week. The elementary council has chosen the following days:
Monday, May 20 - Wacky, Tacky Tourist Day - Dress like the craziest tourist you can think of.
Tuesday, May 21 - Fancy Footwear/Flip Flop Day - Any and every kind of footwear is appropriate except for bare feet. (Cowboy boots, flip flops, princess shoes, ect....)
Wednesday, May 22 - Amazing Accessories - Any kind of amazing accessory works here from scarves to leis and hats to sunglasses. Just have fun and accessorize.
Thursday, May 23 - Summer Fun - Shorts, tank tops, flip flops are appropriate (NO Swimsuits). Please be aware that we are doing our Elementary Cougar Days on this day beginning at 9:00 and students will be doing activities either outside if the weather cooperates or in the gym if not. Comfortable clothes for this day are going to be best.