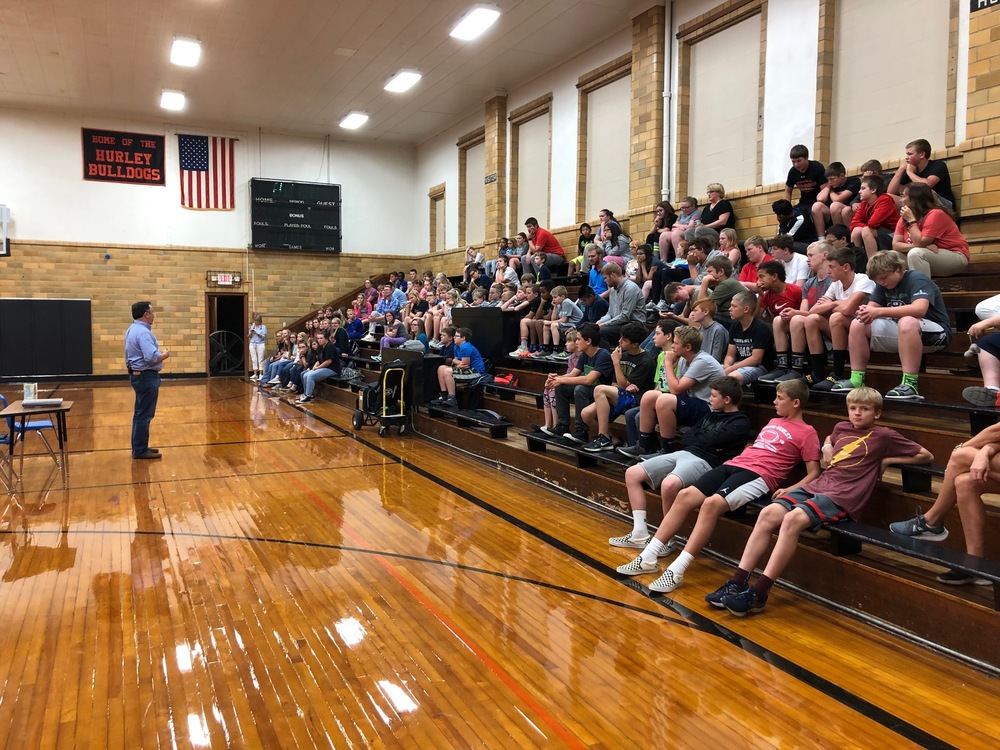 Encouragement Assembly at VHMS
Jessica Schmit
Tuesday, September 17, 2019
This Tuesday (9/17) the middle school welcomed Tom Roberts, a local author, who presented a few stories to the students. His new book, "A New Norm", is a poetic tale that is intended to reflect the feelings of those of us who struggle with anxiety, depression, grief, anger, doubt, shame, fear, and more. It is intended to provide encouragement that difficulties such as these can be overcome.
A partnership between Avera Health and Children's Home Society, "A New Norm" is a springboard for conversation with ourselves and others to define our darkness as well as the spark within each of us to overcome it.
We are pleased to have this mental wellness program be brought to the community in hopes of sharing light with children going through difficult situations.
We encourage you to dialogue with your child about what he or she learned from the story and the presentation. We also are excited to offer the following options to get this hope-filled book into your home or to a loved one who may benefit from hearing the message.
For more information on the project or how you can purchase a copy of "A New Norm" go to: chssd.org/books or Avera.org/new-norm
Thanks for helping us share the light! A special thanks to Staci Kropuenske for bringing Mr. Roberts to our school and helping get the school 25 copies of this book that will be located in the library and a few will be in Ms. Schmit's office.