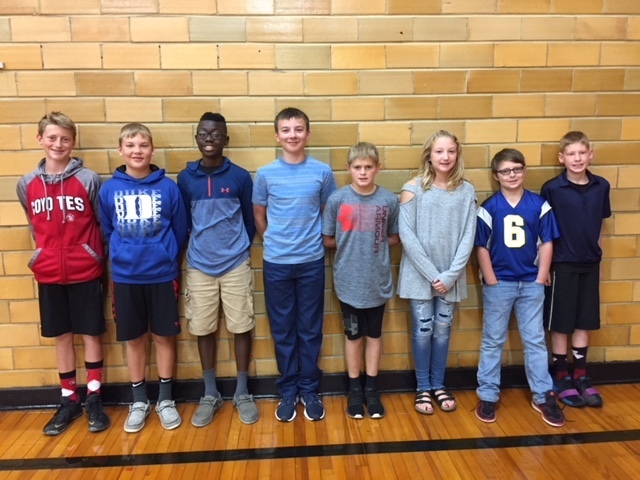 VHMS Student Council Chosen
Peggy Petersen
Thursday, August 30, 2018
Congratulations to the following middle school students that were chosen for the VHMS student council. They include:
Chance Schoellerman(7th), Kobee Sherman(7th), George Johnson (8th), Shane Harms(8th), Jacob Graves (6th), Emma Chaussee (6th), Lyric Donahue (5th), Nolan Kolthoff (5th).
We are all very proud of you and know that you will be great leaders in our middle school this year.