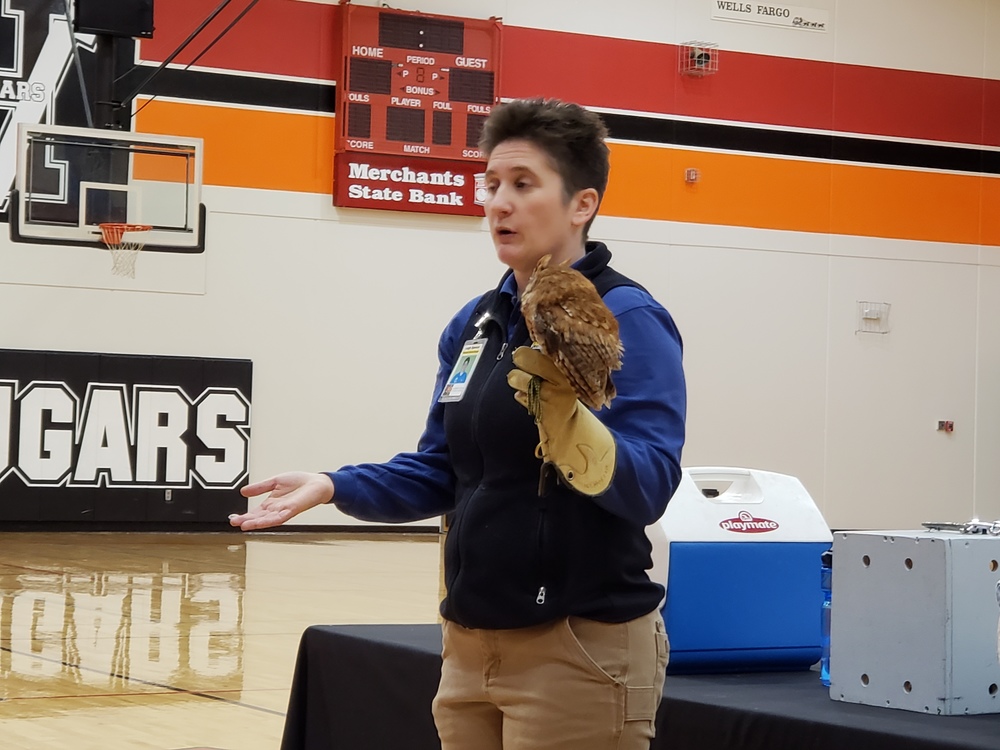 The Great Plains Zoomobile Visits V-H Elementary
Peggy Petersen
Tuesday, November 13, 2018
Students in grades Pre-K thru four had the opportunity to interact and learn about several animals and their habitats today when the Zoomobile and a zoo educator from the Great Plains Zoo visited the elementary today. Each group had the chance to spend 45 minutes learning about and interacting with the animals. We saw and had a chance to touch several Madagascar Hissing Cockroaches (invertabrates - insects from the rainforest habitat), a Bearded Dragon (a reptile from the desert habitat), a screech owl (a bird from an urban or rural habitat), and a chinchilla (a mammal from a mountainous habitat). We learned the difference between vertabrates and invertabrates and the differences between birds, mammals and reptiles. We also learned about the animals habitats and the adaptations each animal used in these environments that make them successful. Finally, we were able to ask all kinds of questions about the animals themselves.
We want to thank the Sammons Financial Group and the Great Plains Zoomobile and staff for making this learning opportunity available for our students.
Please enjoy a few of the pictures from today. More pictures can be found on our facebook page.