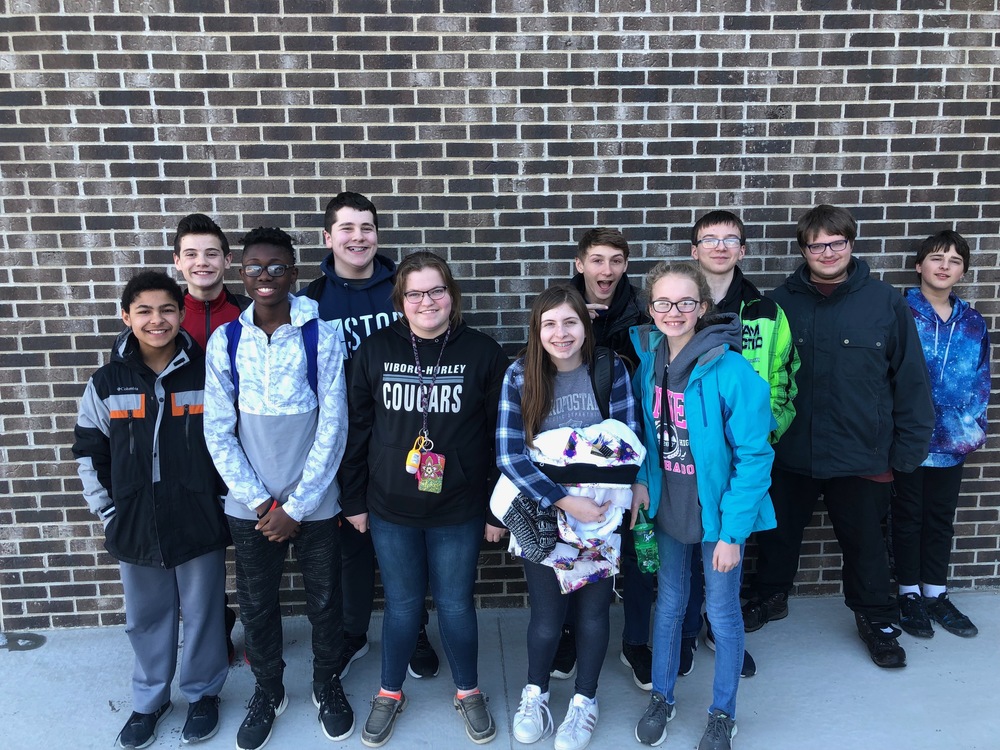 VHMS Quiz Bowl Team
Mr. Tony Hauger
Friday, March 29, 2019
On March 11th in Freeman, the Viborg-Hurley Middle School participated in the Cornbelt Conference Quiz bowl for the first time. The quiz bowl consists of 20 questions that two teams can buzz in to answer. After the questions have been asked, the team with the most questions answered correctly will get the win. Both teams had three rounds of competition against other Cornbelt Conference schools.
The 7th graders did a great job and answered several questions correctly but lost each round. The 8th graders lost two rounds; one by one question and the other by only two questions. In the first round of participating, the 8th graders won 7-2 which boosted the confidence of them to the later rounds to answer questions.
Participants in 7th grade were Paisley Skonhovd, Ella Kessler, Zoey Christensen, and Luke Campbell. The 8th graders were Dylan Aeilts, Jacob Campbell, Shane Harms, Wyatt Huber, George Johnson, Kaedon Maunu, and Treyton Sailors.
The Cougars did a great job and represented the Viborg-Hurley Community well!
7th Grade Team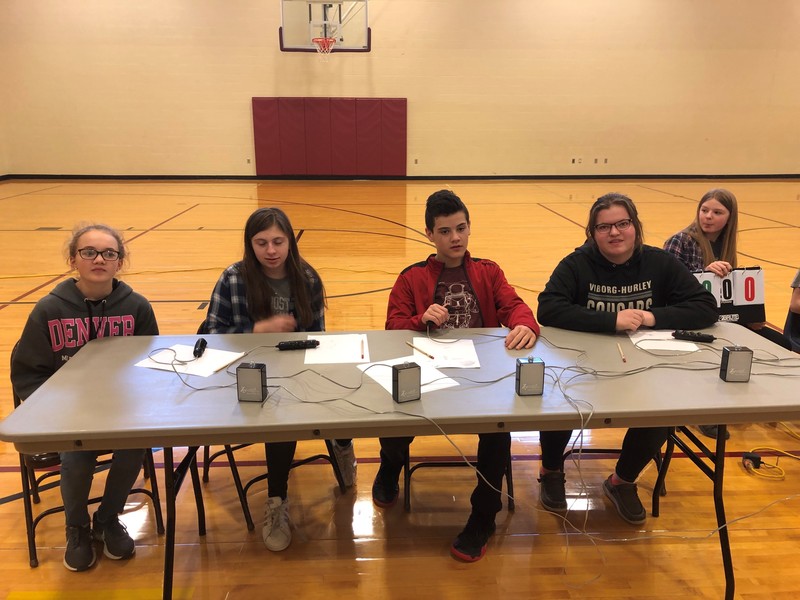 8th Grade Team