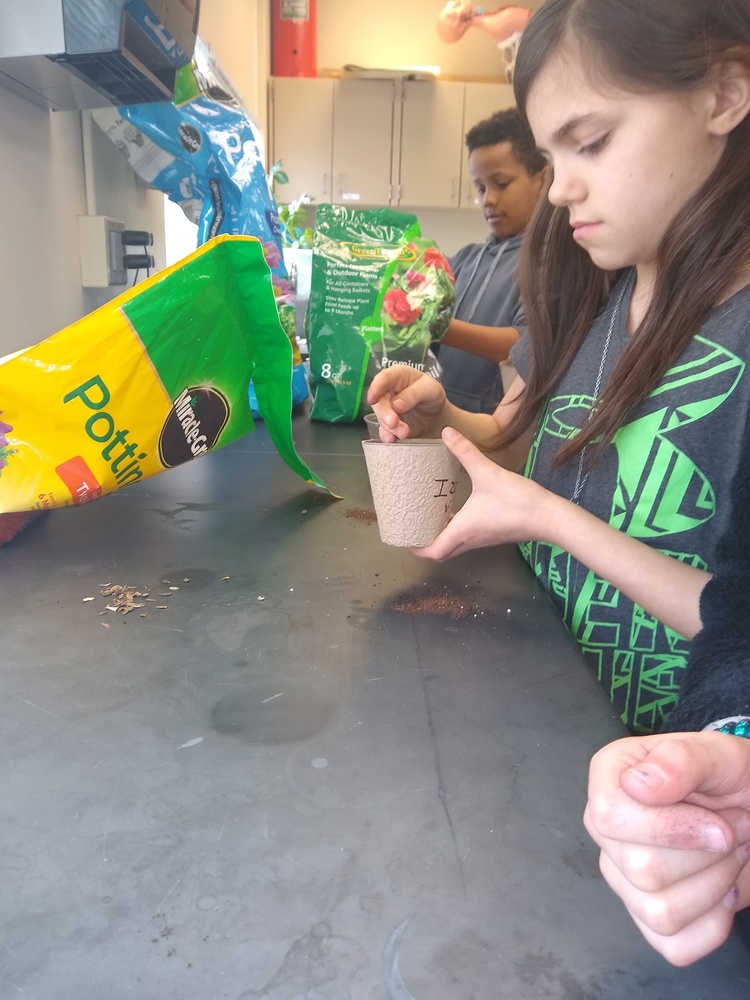 VHMS & Dakota Ace Hardware
Mr. Brett Mellem
Friday, March 29, 2019
Mrs. Campbell, VHMS Science teacher, wishes to extend a special thanks to Dakota Ace Hardware of Viborg and owner Bryan Miller. Mr. Miller has supported the Viborg-Hurley Middle School Science lab for the past 3 years, and also provided supplies for her elementary 3rd grade classroom for 2 years.
Dakota Ace Hardware has provided many items including but not limited to: potting soil & pots, seeds, string, duct tape, glue, glue sticks, tape measures, meter sticks, and much more! It is through the generosity of this local business that she is able to continually provide a project based classroom in the Middle School.
The above experiment is currently being conducted in the 5th grade. They are studying the effects of artificial light versus natural light on plant growth.