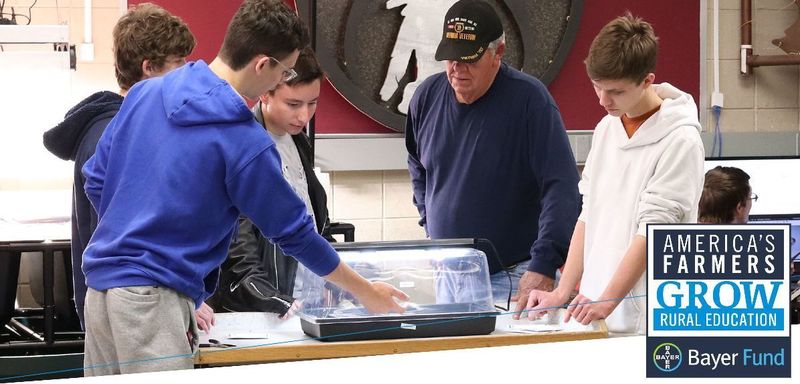 Spread the word to farmers today!
Farmer Nominations Are Now Open Jobs in STEM are only becoming more valued, and that gives educators a clear game plan: Get kids excited about science, technology, engineering and math. These skills can lead to a successful career in agriculture and other industries. The Grow Rural Education program allows eligible farmers to nominate their local public school district for grants to help enhance STEM education. Once nominated, school districts submit applications to compete for $15,000 grant to help fund projects that enhance their STEM curriculum. While these grants are helping to improve test scores today, better yet, they're getting kids to think bigger about their tomorrows. Calling all farmers. The chance to leave your mark on a school district in your community is at your fingertips. Simply fill out the application form to nominate the school you support. Then, we will contact the school district and provide them with instructions on how to access and fill out an application.

To access the Grow Rural Education program application form, visit americasfarmers.com.
Deadline is April 1!