EDIT MAIN
Grades K-4: Learning All About Soybeans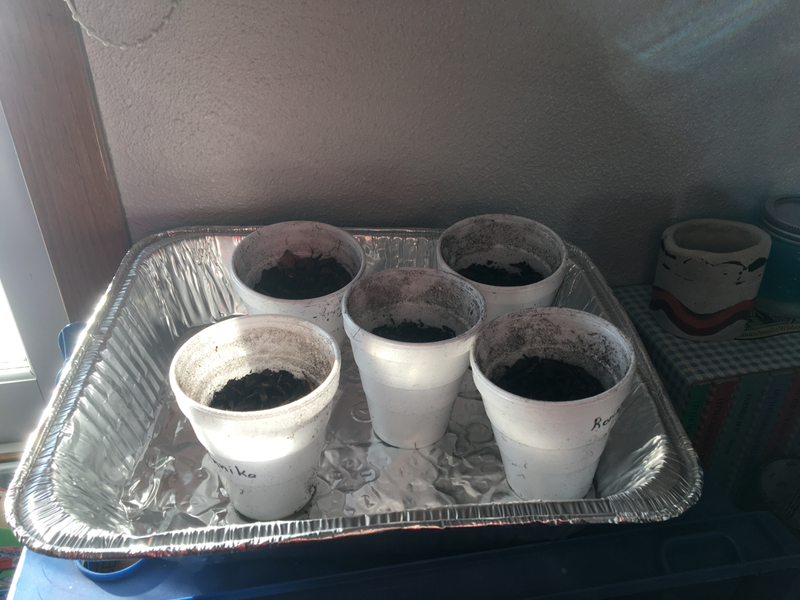 This unit began by asking what students want to be when they grow up. These kids are the future of their colony and they thought about all the important roles their parents play in the success of their colony. Students were excited about all the possible roles they could play when they grown up: hog farmer, turkey farmer, gardener, teacher, day care worker, cook, seamstress, electrician, plumber, farmer, firefighter, bee keeper... the list could go on and on! Then we switched our focus on the question: What do soybeans want to be when they grow up? They never thought of all the wonderful things that could be made from the very plants they harvest here at Cameron Colony. Throughout the unit, we will learn more about the soybean, watch our very own soybeans grow, and make different products from processed soybeans.
Day One:
In order to fully understand what soybeans can be when they grow up, we first need to understand what a polymer is. A polymer is a molecule made up of many repeating parts, or a chain of atoms. To understand that concept, we modeled polymers with everyday objects that could be found in our classroom --paper clips and rubber bands. Polymers can either be stretchy like the rubber band chain we made or stiff like the paper clip chain, but all polymers are flexible, smooth, and are molecules composed of a chain of atoms.


Day Two:
We then explored the many types of polymers that we use on a regular basis and used our classification skills to organize them into categories.

Day Three:
Now, we are exploring how fun it is to MAKE polymers. The first polymer we made was invented by the great Dr. Seuss, Oobleck. Students had a fun time exploring the Newtonian liquid that had both liquid and solid characteristics.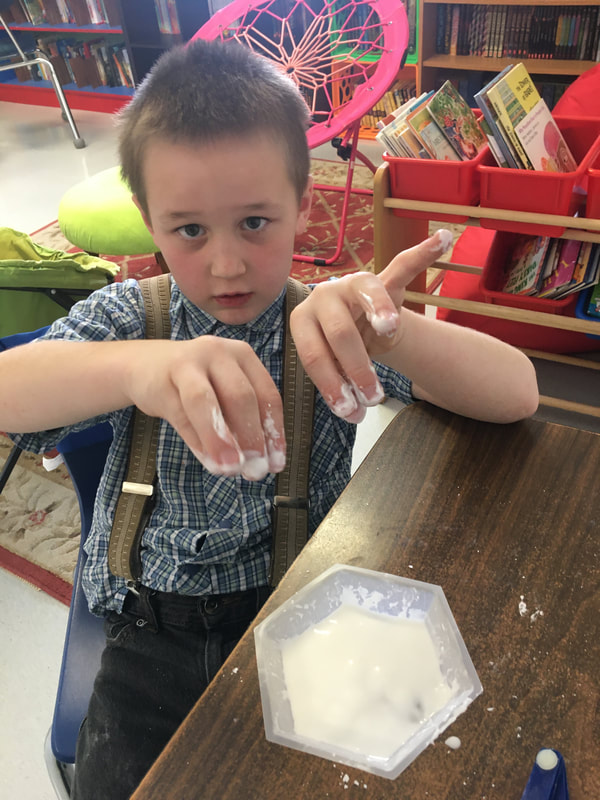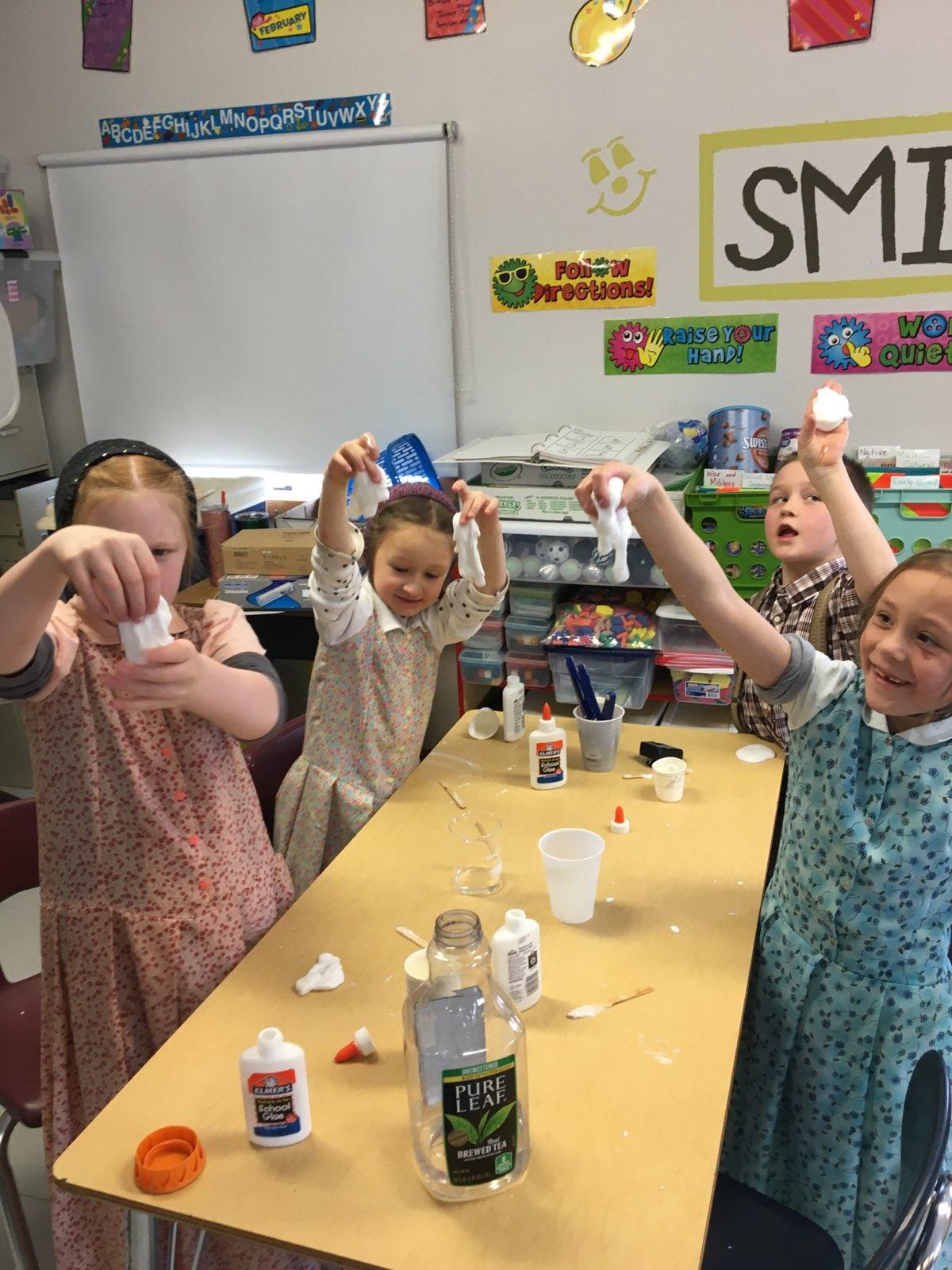 On Thursday, September 12, 2019 the students at Cameron Colony were invited to help with the colony's annual honey extraction. As the future leaders of the colony, it is important for the students to learn about their way of life and the ways they make their living. On this day, the students helped open the wax of the hives, observed how the bees work, and learned how the extraction works. We all learned a lot and had a fun time learning about these busy pollinators.