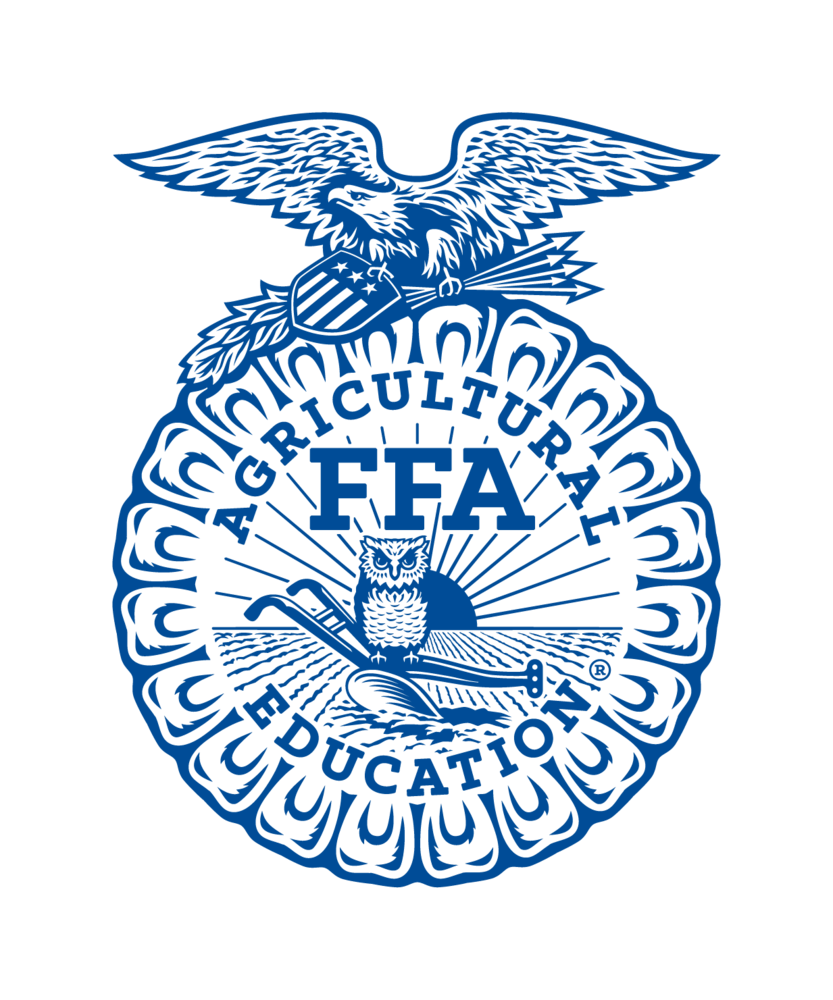 State FFA Convention
Peggy Petersen
Thursday, April 18, 2019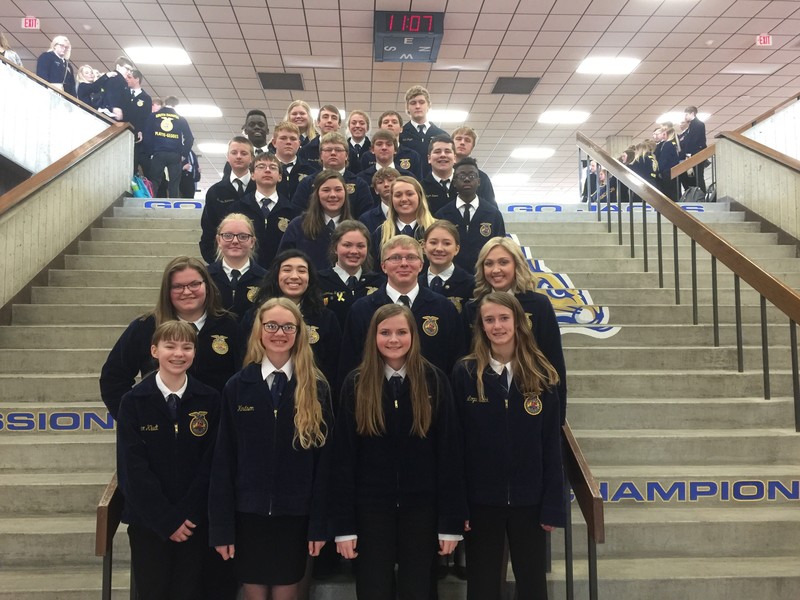 Viborg-Hurley students that attended the SD State FFA Convention taking time to take a picture.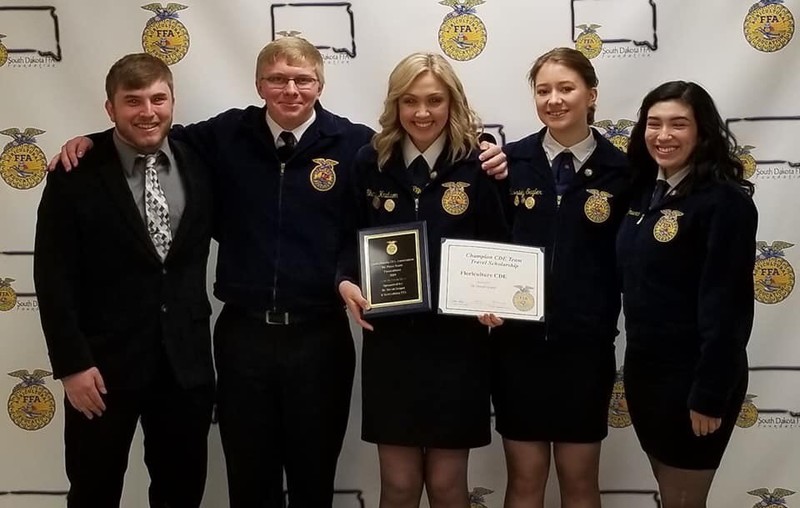 Our very own VHHS 1st place team - Madison, Liz, Shania, and Cassidy. We are very proud of you and are excited to have a team going to the National Convention to compete.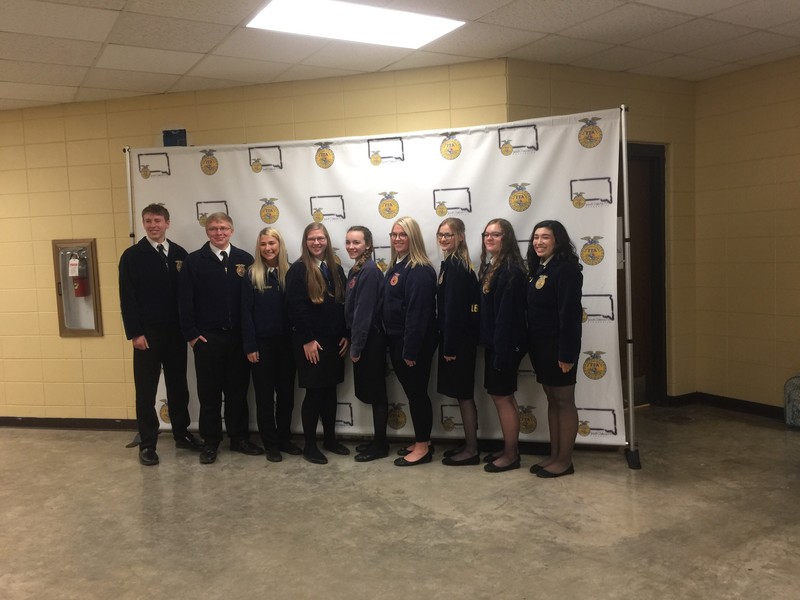 The top 10 individuals for Floriculture (Madison took 2nd overall and Liz placed 10th overall).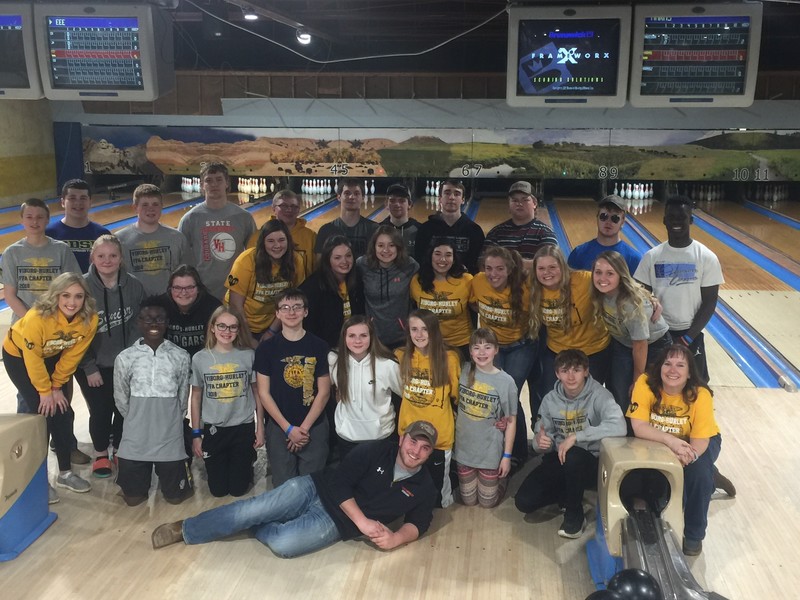 Bowling was one of the activities that students took in during their downtime.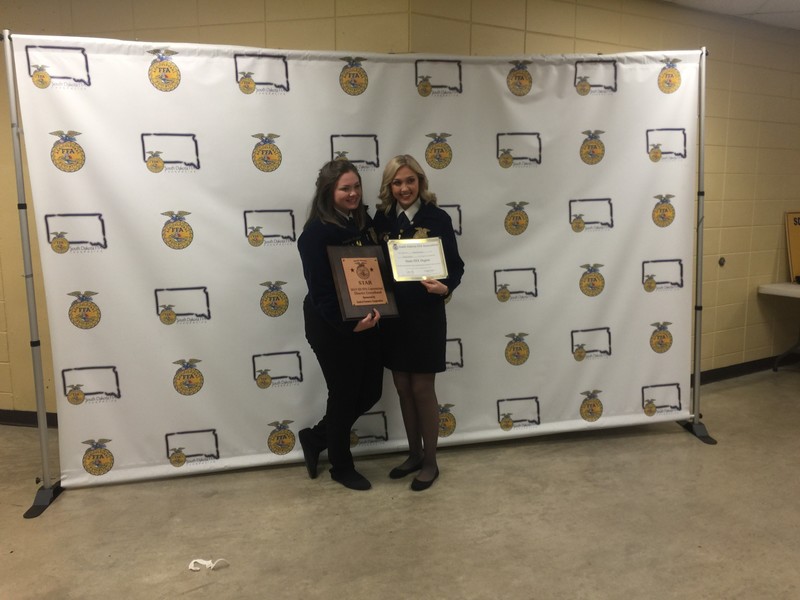 This picture is of Kasi Knutson with her District Star Greenhand and Shania Knutson with her scholarship recognition.
Shania Knutson with her donors of the Wosje Scholarship, Sponsors are Chad and Rhonda
Wosje.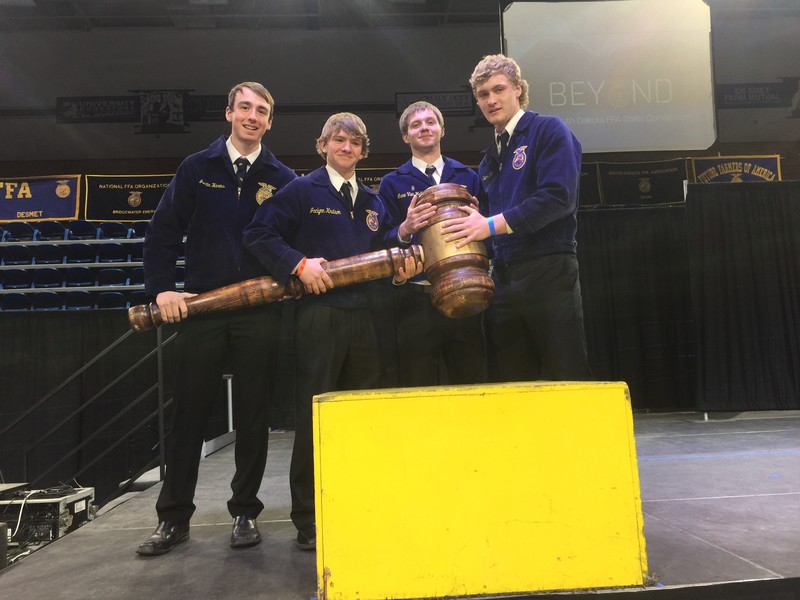 Justin Harms, Cole Overgard, Ty Van Hull, and Ethan Engan decided to give the mallet that
starts the State Convention a quick try.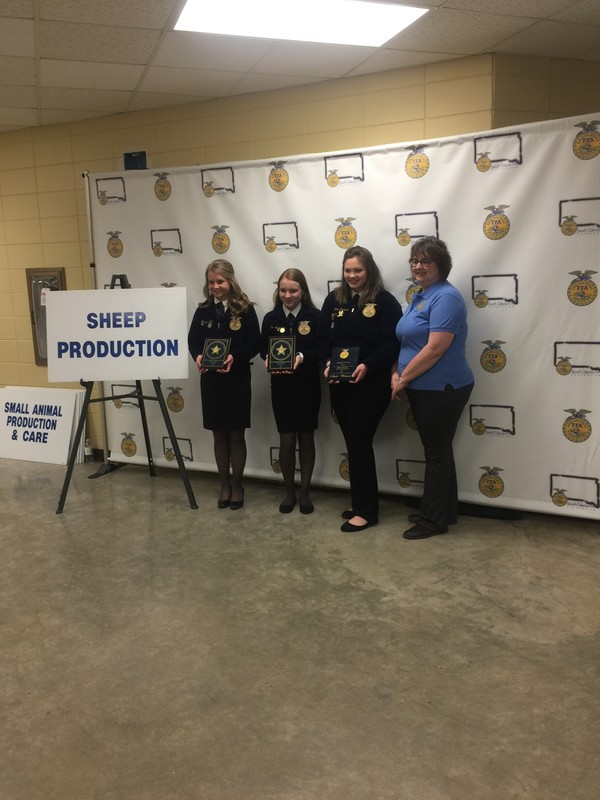 Kasi Knutson receiving 1st place in Sheep Production CDE.
Some of our other results were:
Floriculture 1st Team Overall, Madison - 2nd, Liz - 10th, Shania - 22st, Cassidy - 29th
Livestock 36th Overall Ty Van Hull - 103rd, Angel Johnson - 157, Paisley Skonhovd - 177, Bailey Weegar - 195
Milk Quality & Products 30th Overall Jacob Campbell - 81, Wyatt Huber - 99, Shelby Lyons - 103, George Johnson - 136
Natural Resources 18th Overall Justin Harms - 44, Brittney Nelson - 49, Shane Harms - 83, Haley Nelson - 143
Nursery Landscape 11th Overall, Ethan Engan - 23, Brooklyn Andersen - 27, Katelynn Johansen - 57, Kasi Knutson - 64
Vet Science 17th Overall, Kolby Lee - 17, Kallie Lee - 47, Zoey Christensen - 144, Rachel Christensen - 153
Ag Mechanics 37th Overall Cole Overgard - 96, Ryder Christensen - 134 , Collin Graves - 156