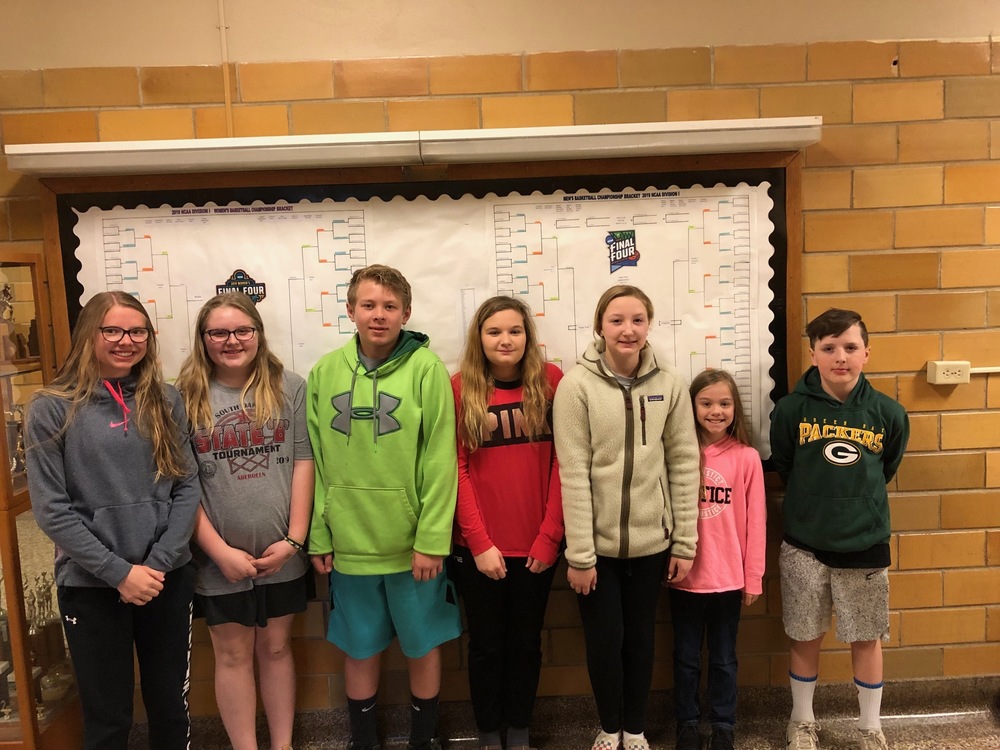 VHMS NCAA Bracket Challenge
Brett Mellem
Monday, April 22, 2019
The VHMS Student Council sponsored a Men's & Women's NCAA Bracket Challenge at the Viborg-Hurley Middle School. The winners received a free meal from the Hurley Grill courtesy of the student council. Congratulations to all of our winners!
Group Picture Above (left to right): Estelle Lee, Thea Sorlien, Peyton Hansen, Natali Blair, Emma Chaussee, Hayley Voog & Brenner Gerdes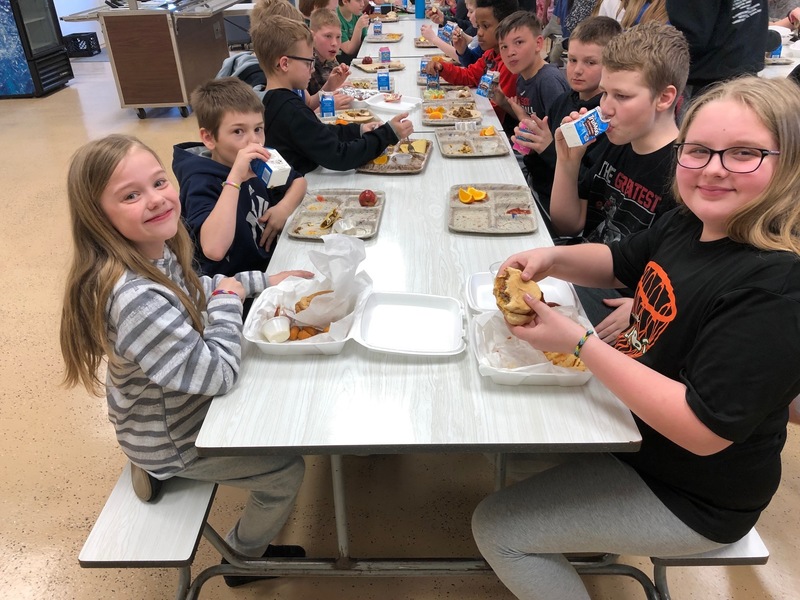 Hayley & Thea enjoying their meal in the lunchroom.