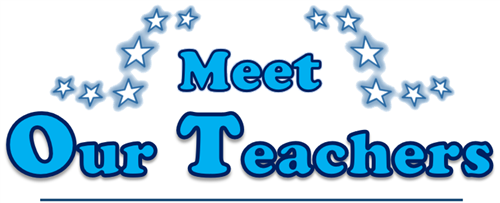 Welcome to Our New Elementary Staff
Peggy Petersen
Monday, July 22, 2019
Periodically this summer, I will be adding a short introduction for each of our new teaching staff so that you recognize them when you see them out in the community or at our sporting events. This year we have some new and familiar faces joining us at the elementary. Mr. Novak will be teaching 4th Grade and Mrs. Sorenson will be our Reading Recovery/Title I teacher. Please help me in welcoming them to our team.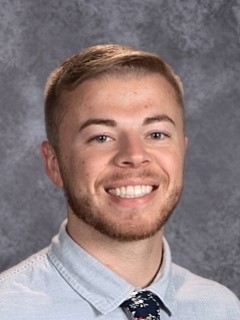 Tyler Novak
Hello there! My name is Tyler Novak and I will be teaching 4th Grade at Viborg-Hurley for the 2019-2020 school year. I am also the Assistant Girls' Basketball Coach. I can't express how excited I am to be back home teaching in the same school I grew up in! I graduated from Viborg-Hurley High School in 2013. I then went to South Dakota State University to major in Early Childhood/Elementary Education. After I graduated from SDSU in 2018, I acquired my first teaching position as a 5th Grade teacher at Journey Elementary in the Harrisburg School District. This will be my second year of teaching and I am looking forward to applying the things I learned in my first year as well as trying out some new things. Most importantly, I am impatiently awaiting the start of the school year so that I can start building relationships with the students and begin our journey to success together!
In my free time, I tend to be playing and watching sports, hanging out with friends and family, going to the movies, grilling food, bingeing pretty much anything on Netflix, playing video games, and as of recently reading a bunch (my roommates can vouch for me on that) just to name a few things!
I hope everyone has a great rest of their summer and is ready for school to begin in just over a month!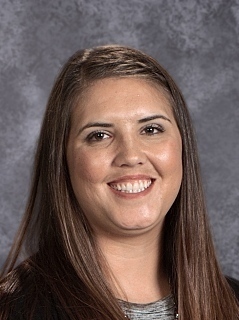 Michelle Sorensen

My name is Michelle Sorensen. I grew up in a small town called Tilswn, NE about 25 miles West of Norfolk, NE (GO BIG RED!) where I went to school at Elkhorn Valley School and graduated in 2004. From there I went on to Northeast Community College and majored in Early Children Development. After I graduated from NECC in 2006, I transferred to University of Nebraska at Kearney and majored in Early Childhood Unified (Birth-3rd Grade and Birth-Preschool Special Education). While I was at the University of Nebraska at Kearney, I was involved in the Student Education Association of Nebraska on the local and state level. On the state level, I was the Western Region Representative and was able to experience so many wonderful opportunities during those 2 years. In 2009, I graduated from the University of Nebraska at Kearney with my bachelor's degree in Education. From ther I worked in St. Paul, NE as a Head Start head Teacher and Center Specialist for 2 years. In 2011, I worked at La Petite Academy in Papillion, NE for 2 years in the 3 year-old room. In 2013, I started working for South Central Child Development (Head Start) in Yankton as a Home Based Teacher for 3 years. This is my 4th year at Viborg-Hurley School District and I have been loving every minute of it!. I love being back in a small community where everyone helps out one another.
My husband, Matt and I were married on the 8th of August 2015. We farm 8 miles West of Viborg with his parents, where we raise yearling steers and grow crops. Matt has grown up in this community his entire life and I'm very happy to be a prart of Viborg as we raise our family. We have two children, Braxton and Chloe. Braxton loves everything about the farm and needs to be in the tractor or combine whenever possible! Chloe loves to talk and enjoys watching her brother run around the house.