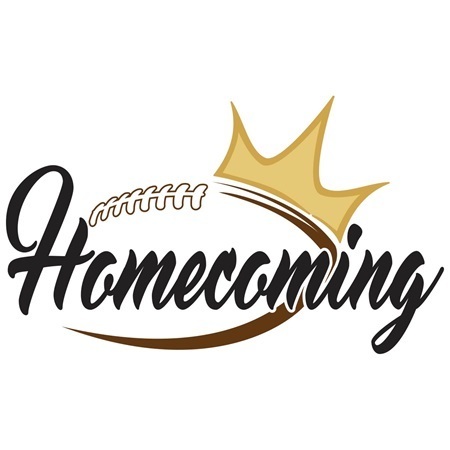 Homecoming 2019
Peggy Petersen
Wednesday, September 04, 2019
Viborg-Hurley Homecoming Week will be celebrated September 29th through October 4th. Homecoming will begin with Coronation on Sunday, September 29th at 7:00pm. Throughout the week, our volleyball team plays Howard in Hurley on September 30th and Parker in Hurley on October 1st. On both nights, the JV game starts at 6:15 with the varsity game following. The cross country team will be running in Parker on October 2nd.
On Friday the 4th, the parades will start in Hurley at 12:30pm and in Viborg at 2:00pm. The theme for this year is Classic Movies. If you are interested in participating in the parade, please contact the school to register for the parade by noon on Wednesday, October 2nd. Late entries will be added to the end of the parade and won't be announced. Please ask for Cassidy Sayler or Mrs. Smith to register for the parade. Email registrations will be accepted: amy.smith@k12.sd.us.
We will be running a full day of school on Friday with the students being dismissed after the homecoming parades. Our Homecoming Friday Night Lights will be in Viborg at 7:00pm against Elkton/Lake Benton. Before the game, the FFA will be doing a pork loin feed beginning at 5pm.
The high school dress-up days are as follows:
Monday: Sports Day
Tuesday: 80s Day
Wednesday: Vine/Vsco Day
Thursday: Dynamic Duo Day
Friday: Cougar Spirit Day
The middle school dress-up days are as follows:
Monday: Sports Day
Tuesday: 80s Day
Wednesday: Camouflage/Neon Day
Thursday: Duos/Pajama Day
Friday: Cougar Spirit Day
The elementary school dress-up days are as follows:
Monday: Sports Day
Tuesday: 80s Day
Wednesday: Color Day (Pre K.: Green; Kindergarten: Orange; 1st: Red; 2nd: Blue; 3rd: Purple; 4th: Pink)
Thursday: Movie Character Day
Friday: Cougar Spirit Day