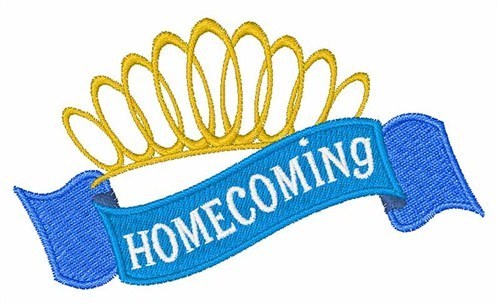 2019 VHHS Homecoming Coronation
Peggy Petersen
Monday, September 30, 2019
Coronation ceremonies and the traditional burning of the "V-H" launched Viborg-Hurley's Homecoming Week festivities. The evening began with the introduction of the King and Queen Candidates, which ended in the crowning of our King and Queen by last year's King and Queen Garrett Knock and Tori Hansen. Congratulations to Viborg-Hurley's newly crowned 2019 Homecoming Queen Katelynn Johansen and Homecoming King Shane Andersen. We also want to congratulate our court: Cassidy Sayler, Ethan Engen, Justin Harms, Elizabeth Hjelm, Tommy Wurtz, Kassidy Lyons, Raschelle Leber, and Cole Overgard.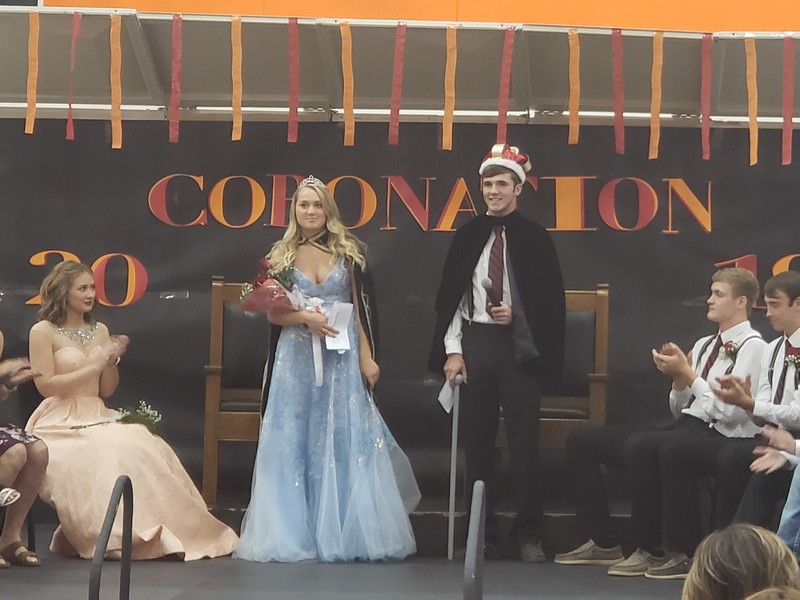 Next on the agenda for the evening was the introduction of our fall cheer and sports teams by our coaches. We wish the very best to all of our teams that will be competing this week:
Monday, September 30th:
JH/JV FB - JH at 4:00 with JV to follow immediately
JH VB Cornbelt Tourney @ Emery at 4:45
VB Howard @ Hurley JV 6:15 with Varsity to follow
Tuesday, October 1st:
VB Parker @ Hurley 4:00 JH with JV at 6:5 and Varsity to follow
Wednesday, October 2nd
Thursday, October 3rd
Friday, October 4th
FB Elkton/Lake Benton @ Viborg 7:00
We also want to congratulate our girls softball team on all of the heart that they have shown us throughout their season this year. We hope that if you can attend any of these events this week that you will help us cheer on our Cougars!
Other Homecoming week activities include our Parades: Both parades will be held on Friday, October 4th with the Hurley parade beginning at 12:30 and the Viborg parade beginning at 2:00. There will also be a Pork Loin feed on Friday that is sponsored by our local FFA chapter beginning at 5:00 in the Viborg Shop.
The evening ended with the burning of the V-H, but before going out to do this, the cheerleaders led the school song and a cheer competition between the high school classes. The winners of the cheer competition were the Freshmen. They won themselves a pizza party for showing their school spirit. Congratulations and have a wonderful homecoming week!