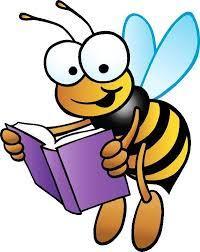 Region Spelling Bee
Peggy Petersen
Tuesday, February 12, 2019
Viborg-Hurley Students, Ava Marts, Addison Sayler, Wyatt Slack, Andrew Madsen, Wendi Silverthorn, and Evan Campbell will be advancing to the region spelling be at Knutson Theater in the Warren M Lee Center for Fine Arts on the USD campus in Vermillion on Saturday, February 23rd. The schedule for the day will be as follows:
8:30-9:00 - Participant Check-in
9:00-9:45 - Spelling test and written vocabulary test
9:55 - Group photo
10:00-end - Oral spelling bee competition (will be live streamed)
Conclusion - Certificate and award presentation
The USD South Dakota Final Spelling Bee will be held on March 16, 2019 at USD with the same schedule as the USD regional event. USD sponsors the South Dakota Scripps Spelling Bee.
We wish our spellers the very best as they head into region competition.