Oh my gosh.. what a day for learning and fun!!!! Please continue reading to learn about all the activities that went on in our elementary classrooms today.
In Miss Jessup's 4th grade class today they read a book called "Each Kindness" which talked about the importance of kindness. After they finished the book, they wrote about things they can do to be kind to others today.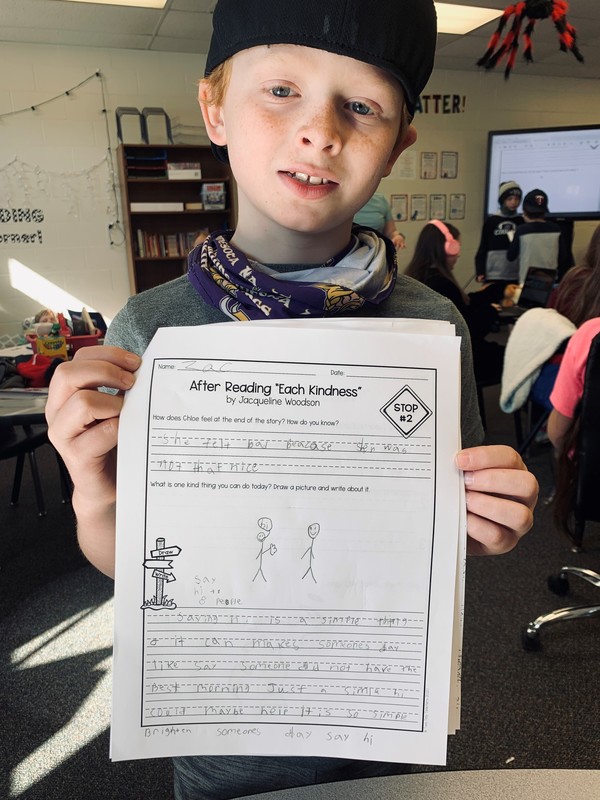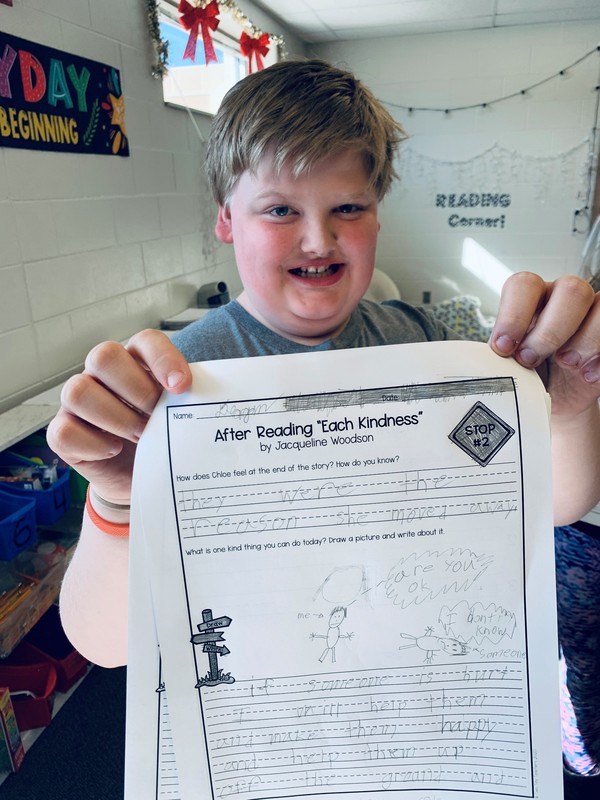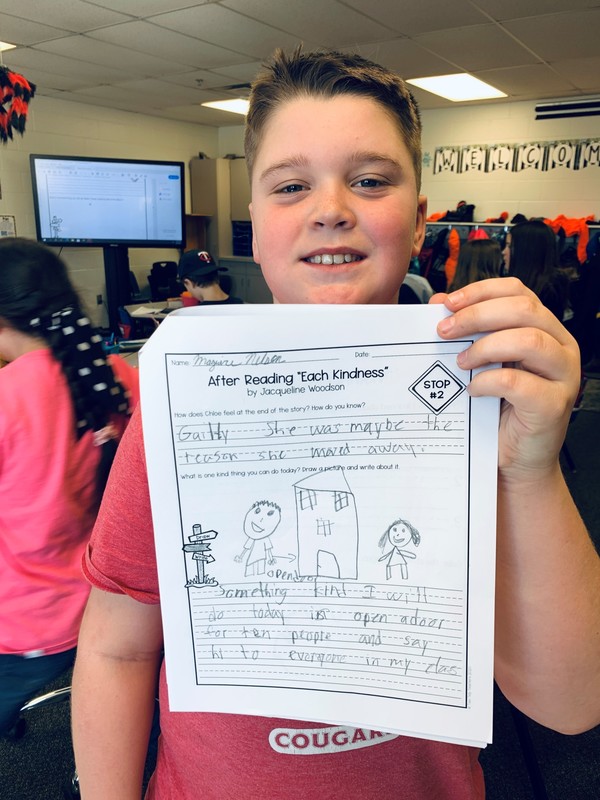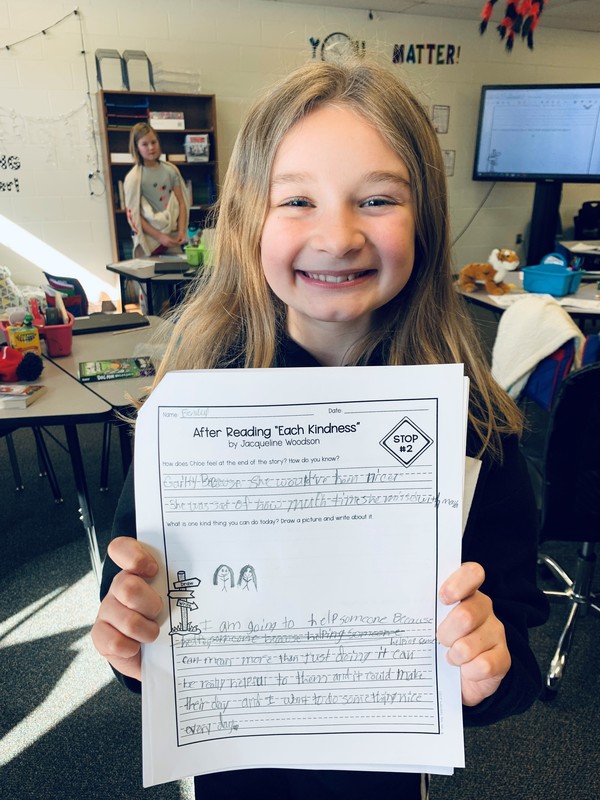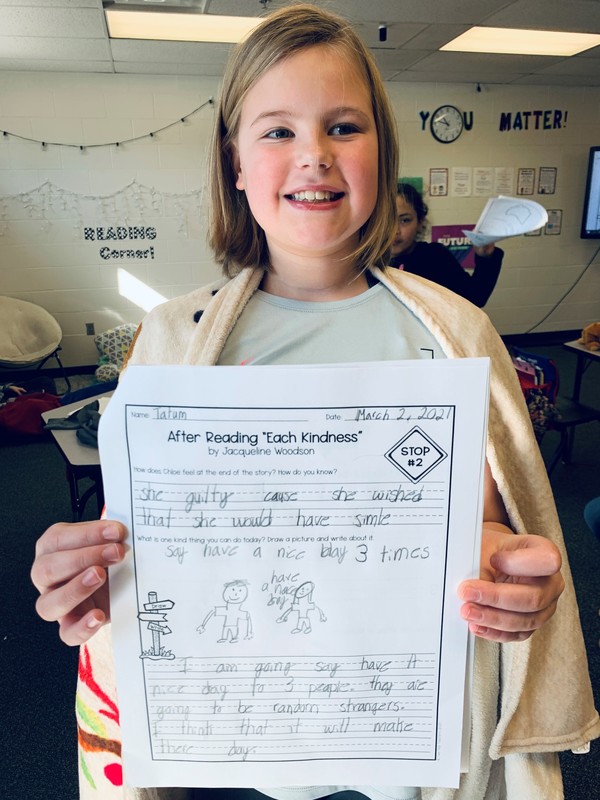 Also Thing 1 and Thing 2 were wreaking havoc at the Viborg school today. From visiting with students, to causing mischief in the lunchroom and spending some time in the principal's office. Not sure if the principal's office was by choice or not.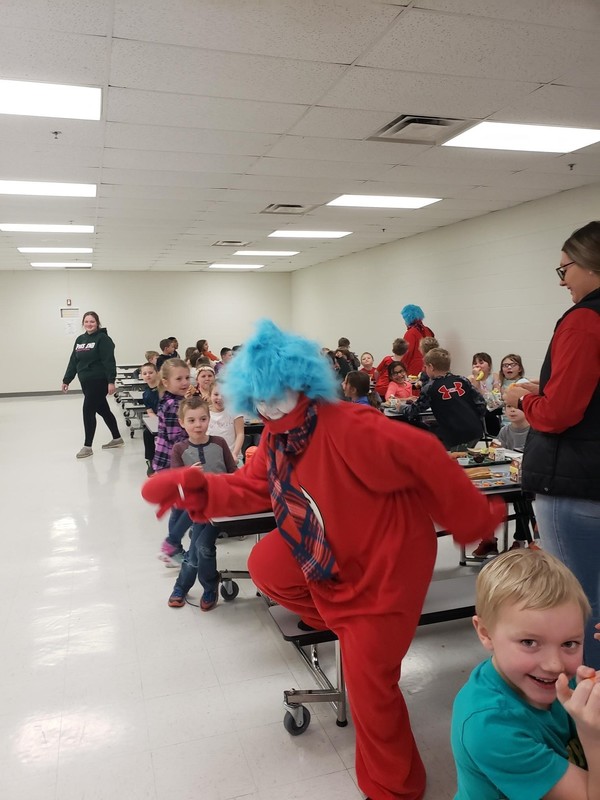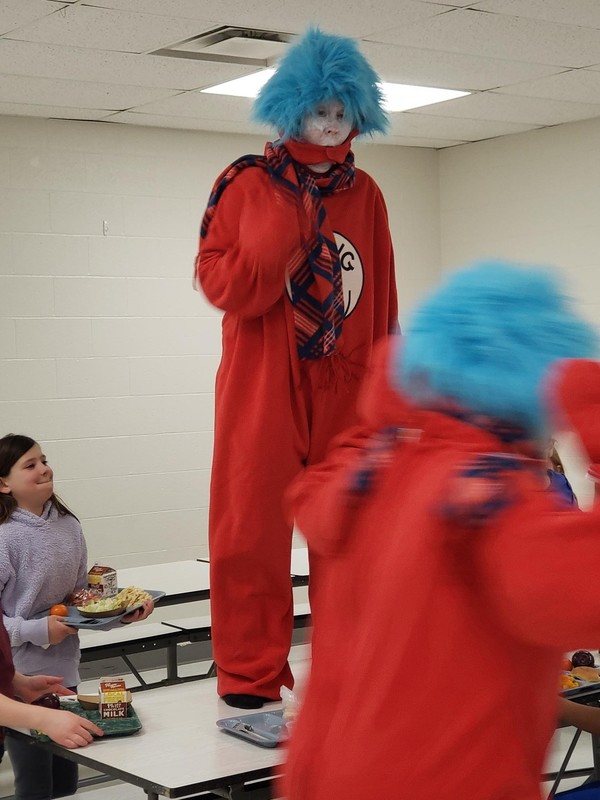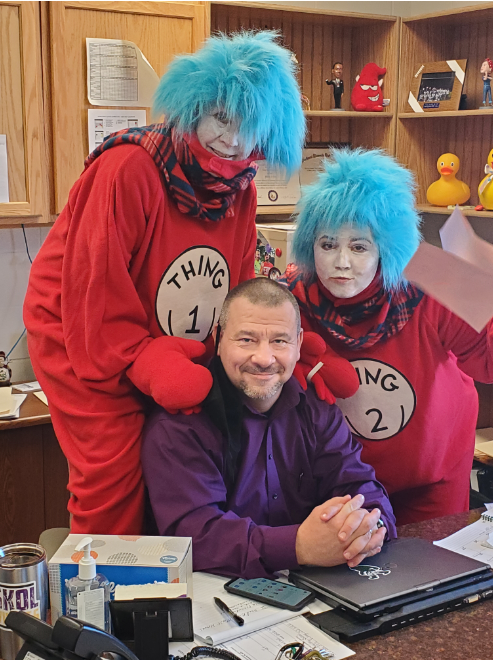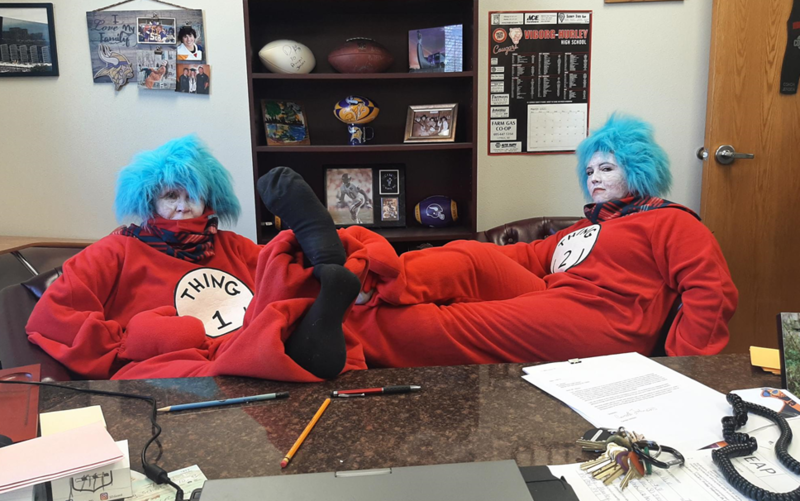 Some of the sophomore class came down and read to our 1st graders today.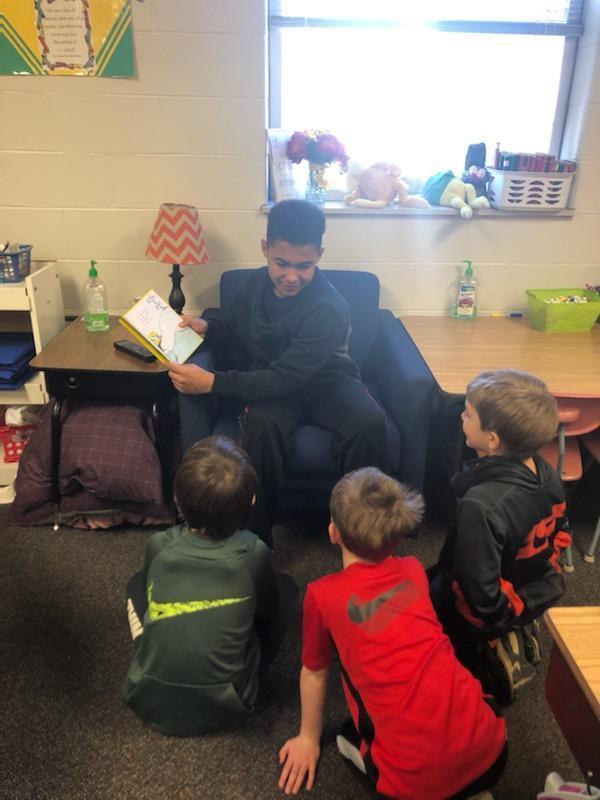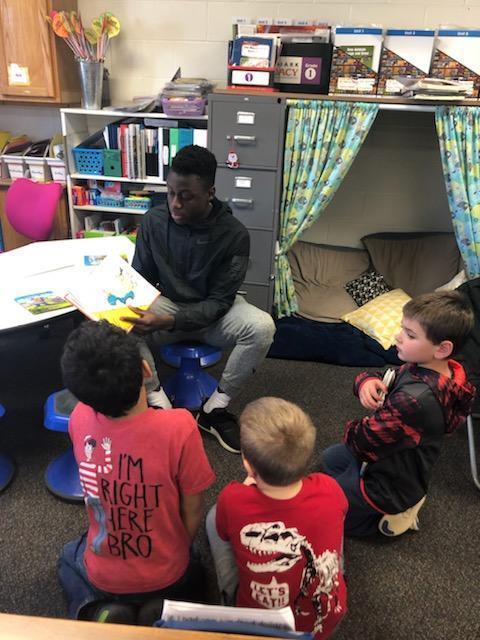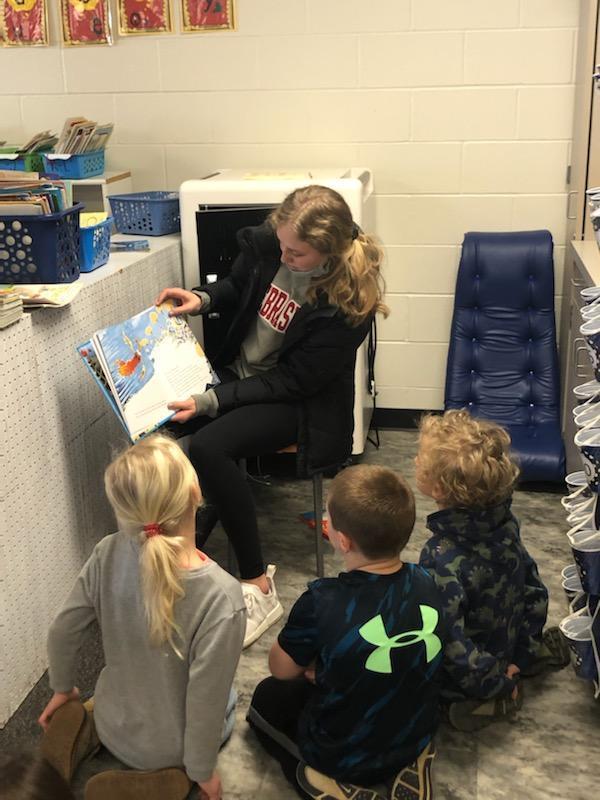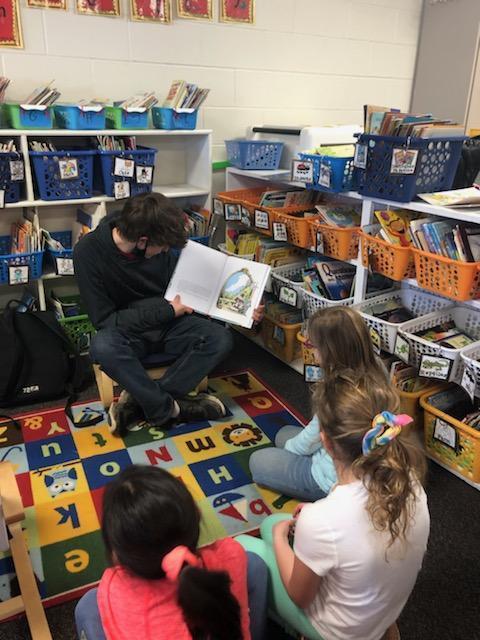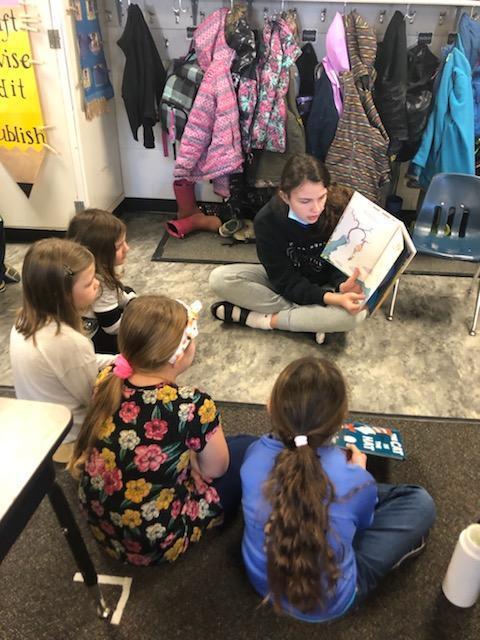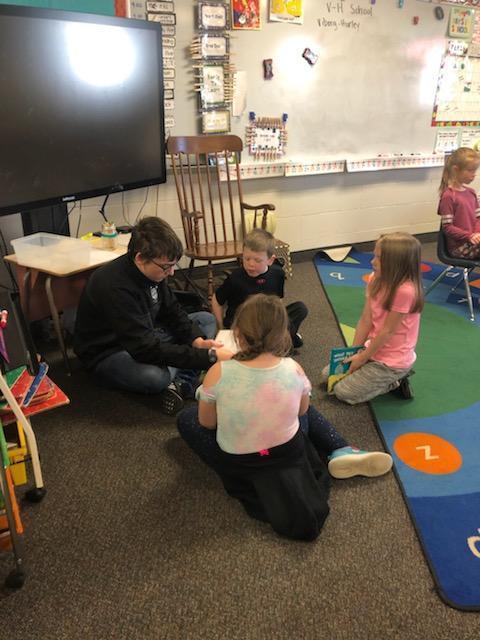 This afternoon the juniors came and read to our kindergarten students.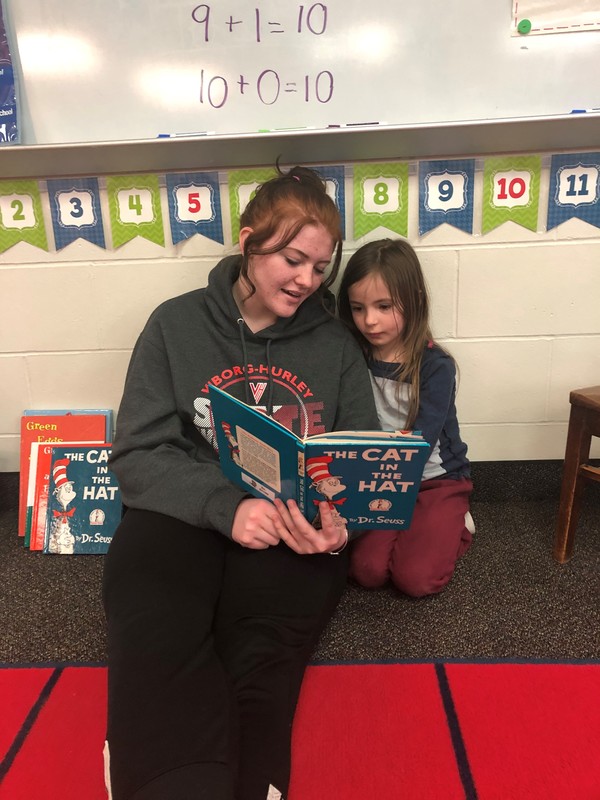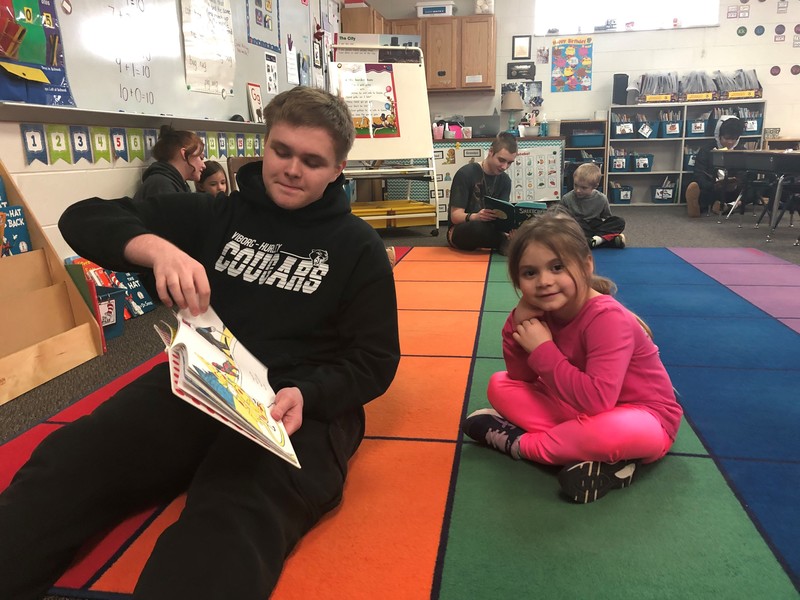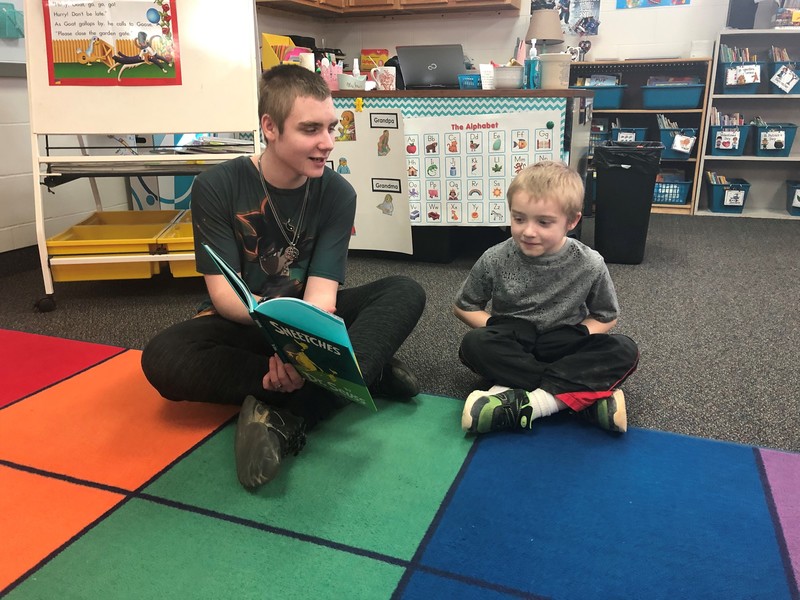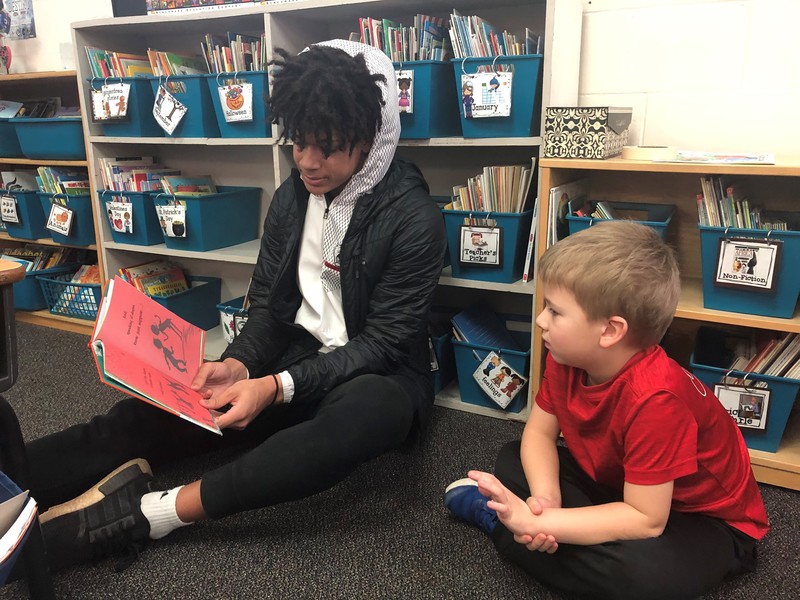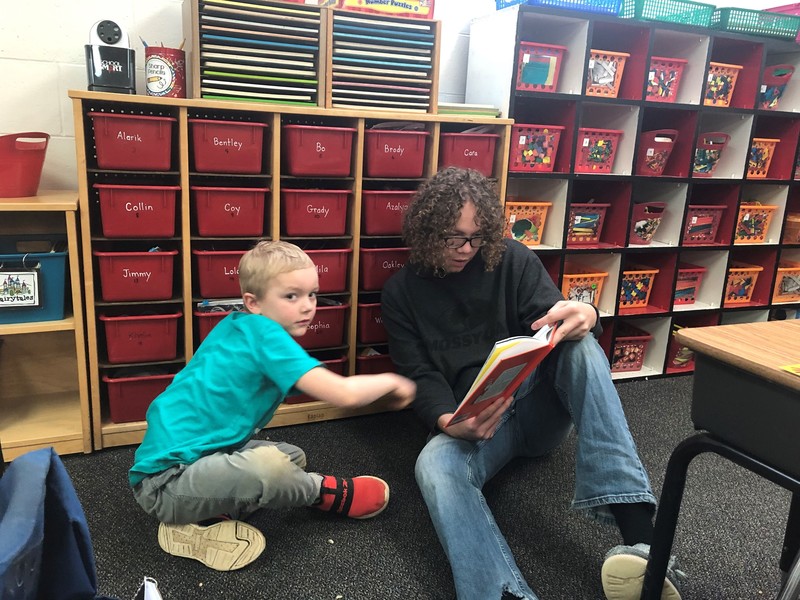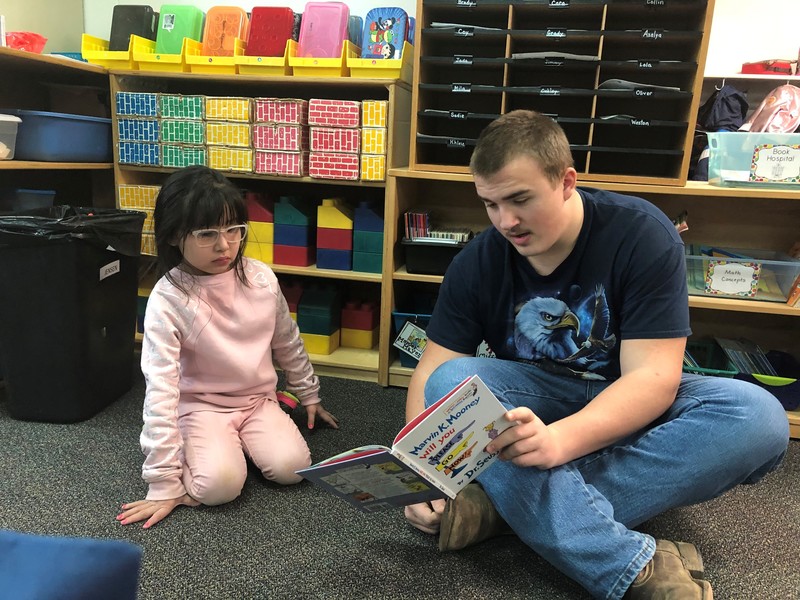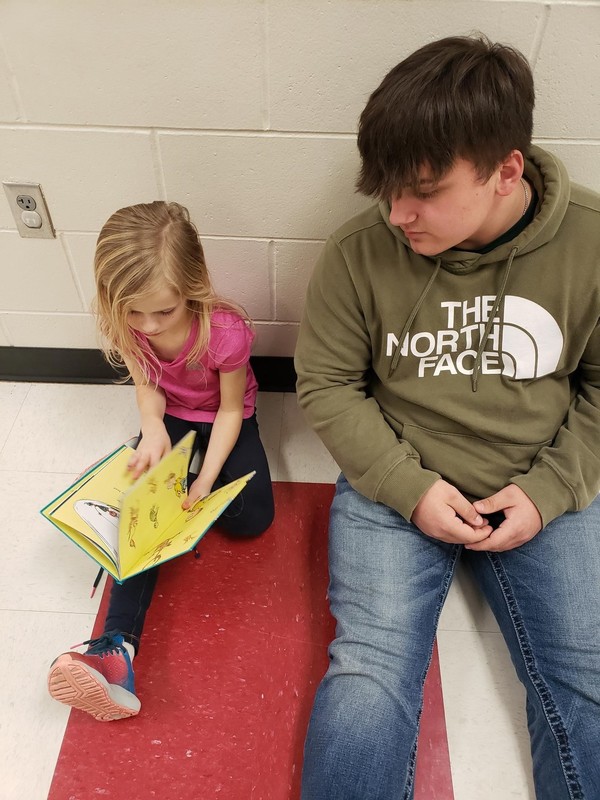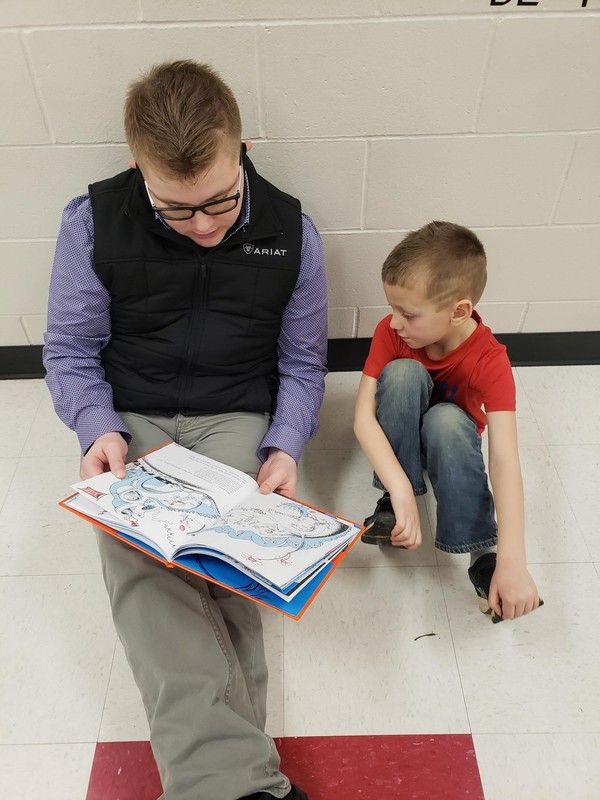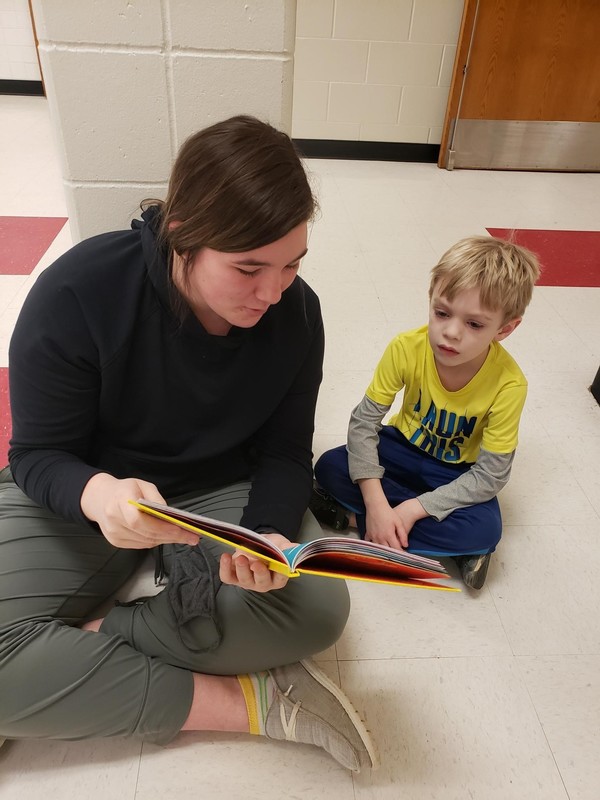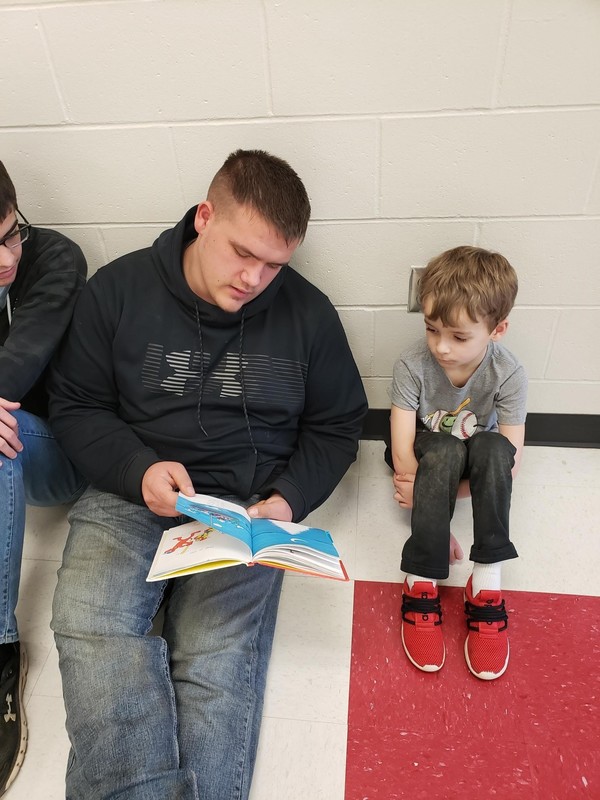 The colony students celebrated "Pete the Cat" day and wore sunglasses.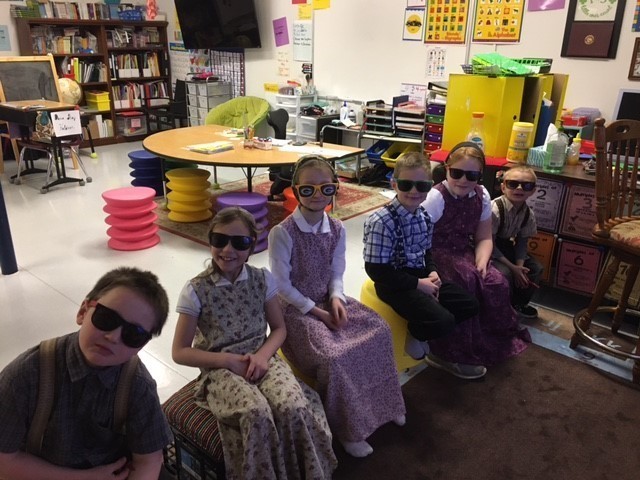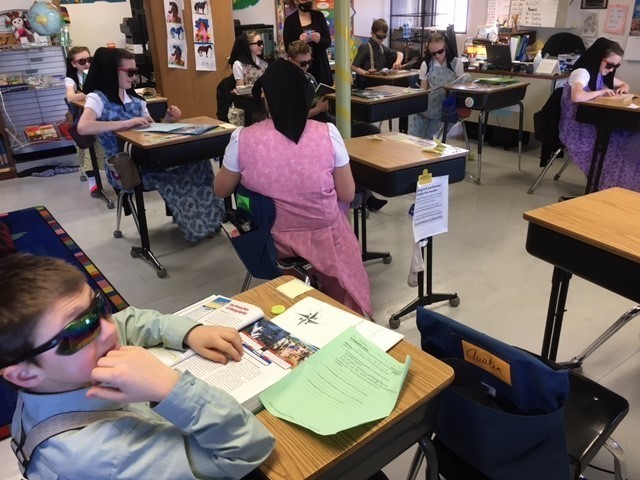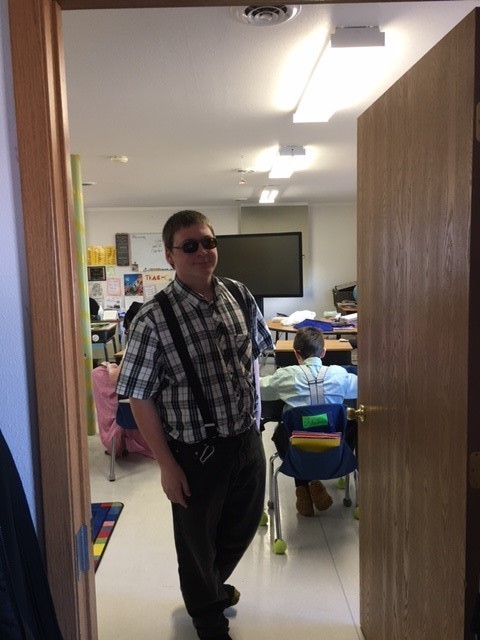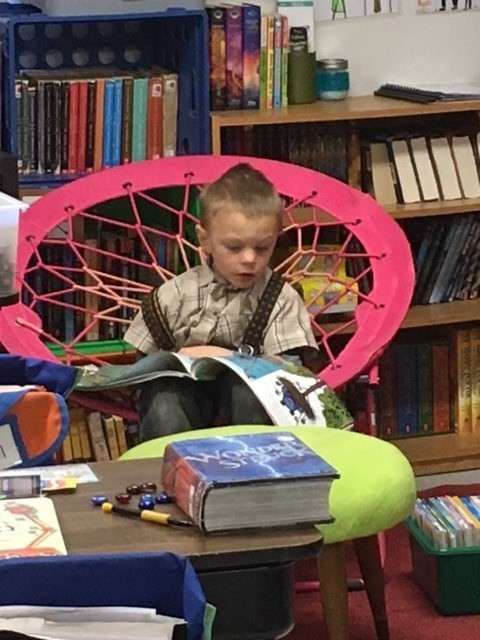 Pre Kindergarten students made "Horton Hears a Who" ears today.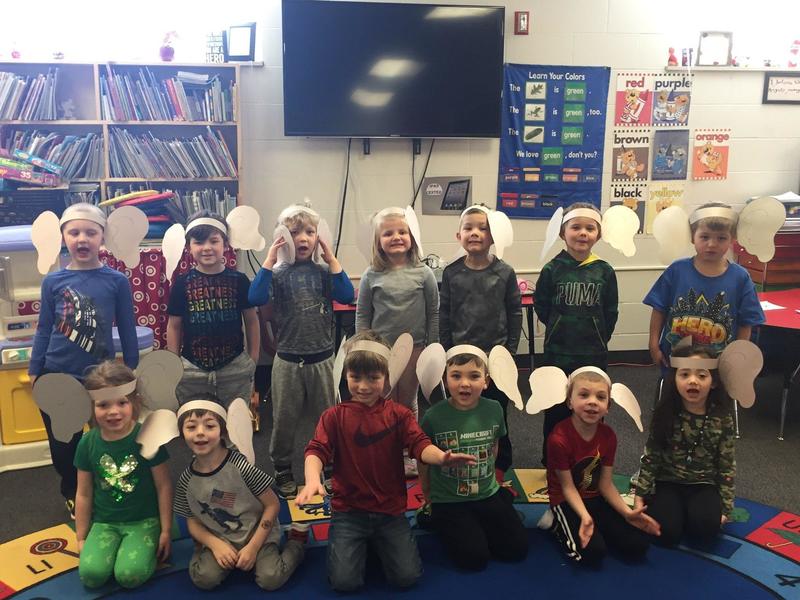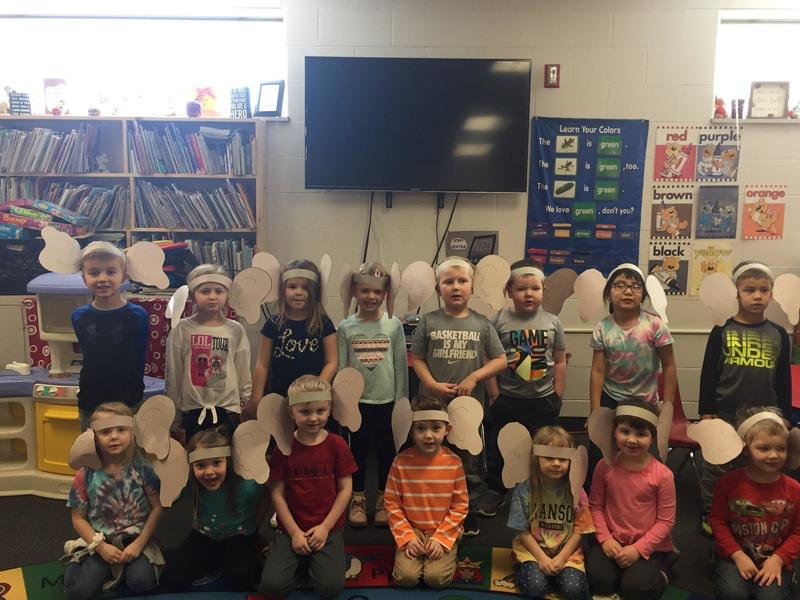 How would you feel about Thing 1 as your bus driver??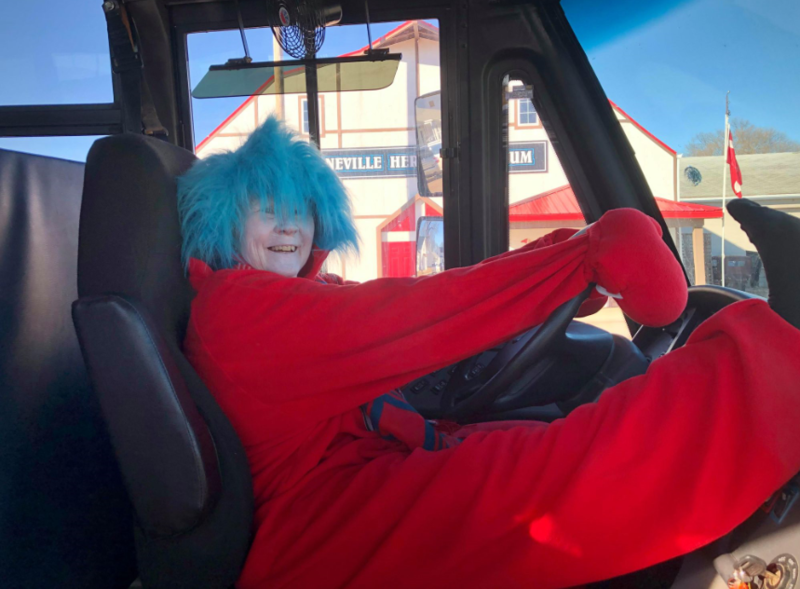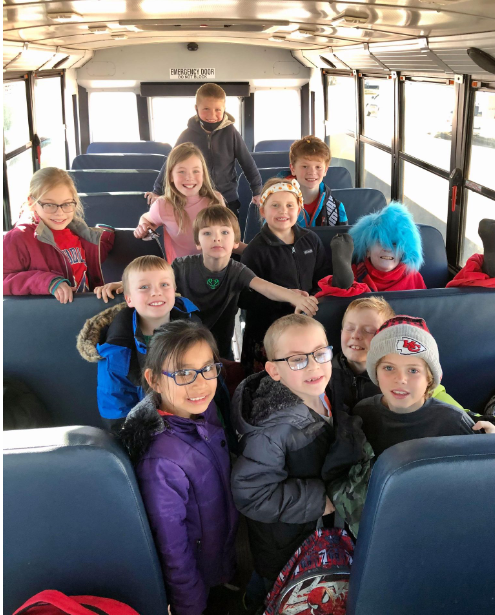 What a busy and fun day for all. Wonder what's going to be happening tomorrow?