Thursday already?? What a fun week we've had at Viborg-Hurley!
Today started off with some 4th grade students reading to Pre Kindergarten students.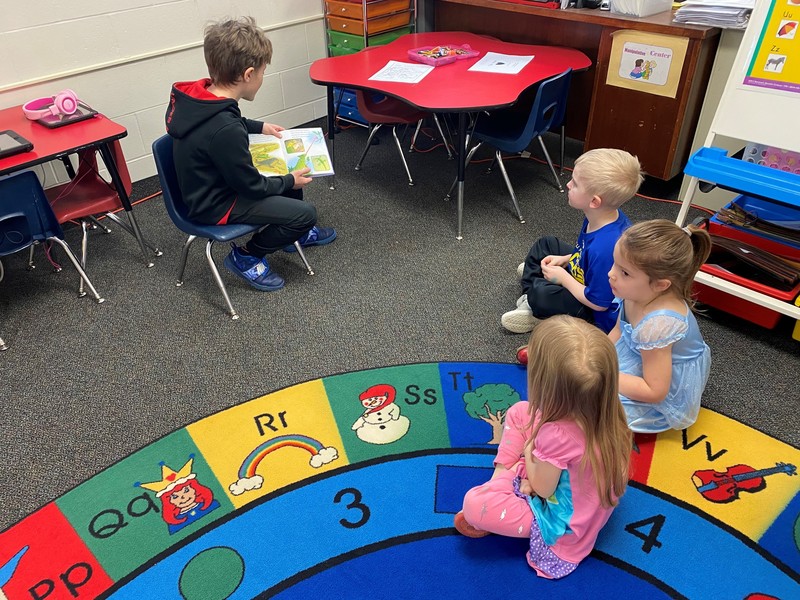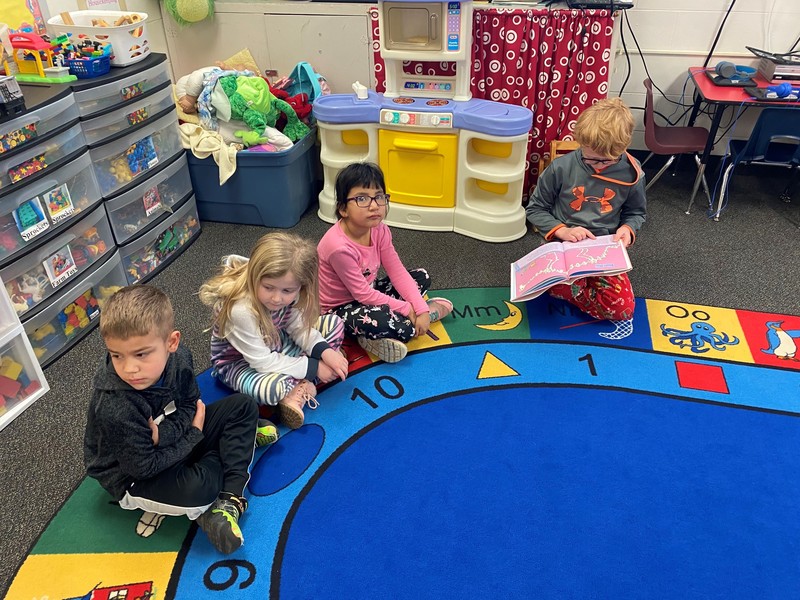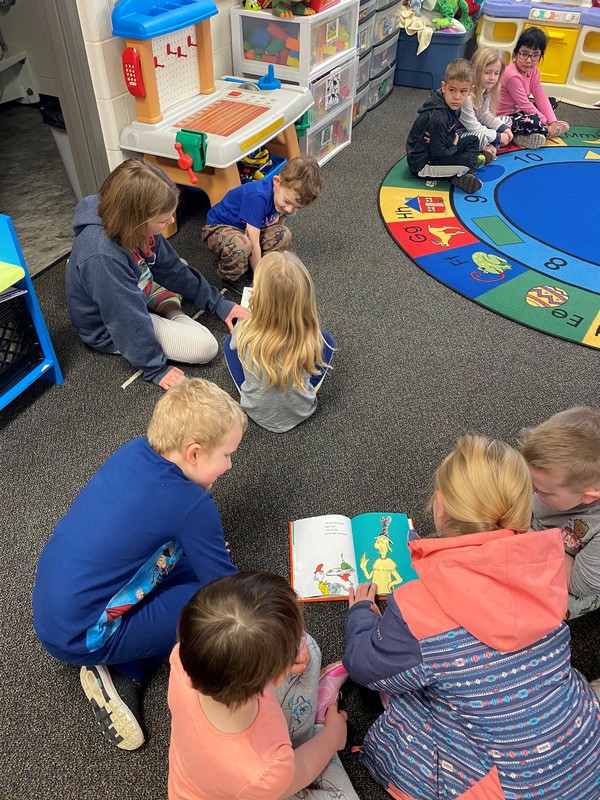 Then we moved on to lunch time and guess what was on the menu for today??? GREEN EGGS (& sausage). The color of the eggs didn't seem to deter our kids from trying them out.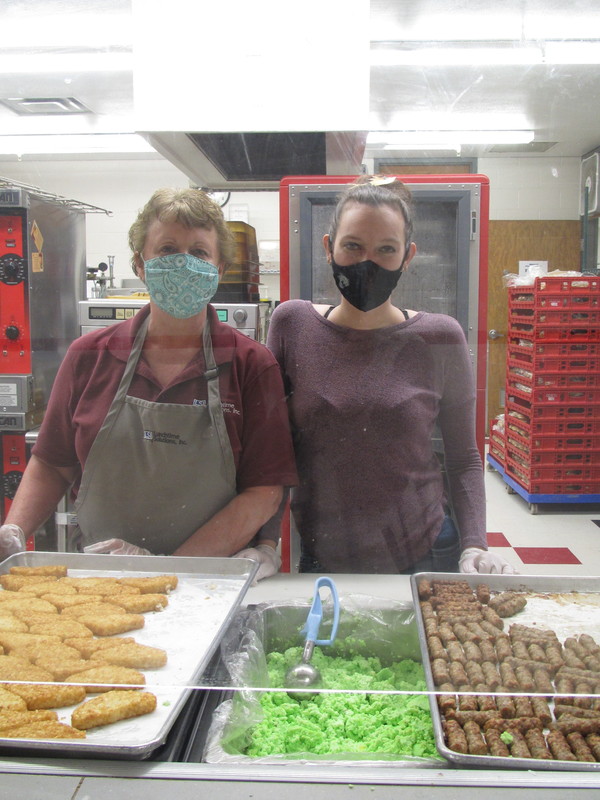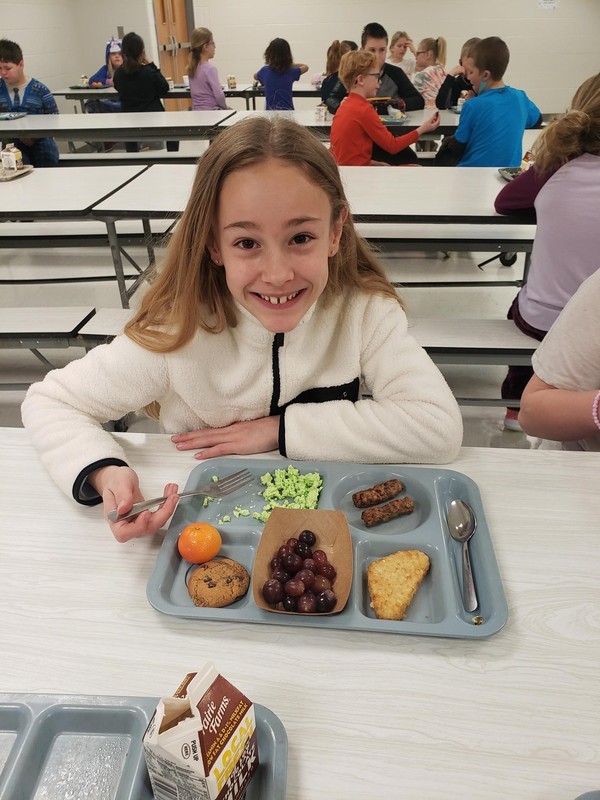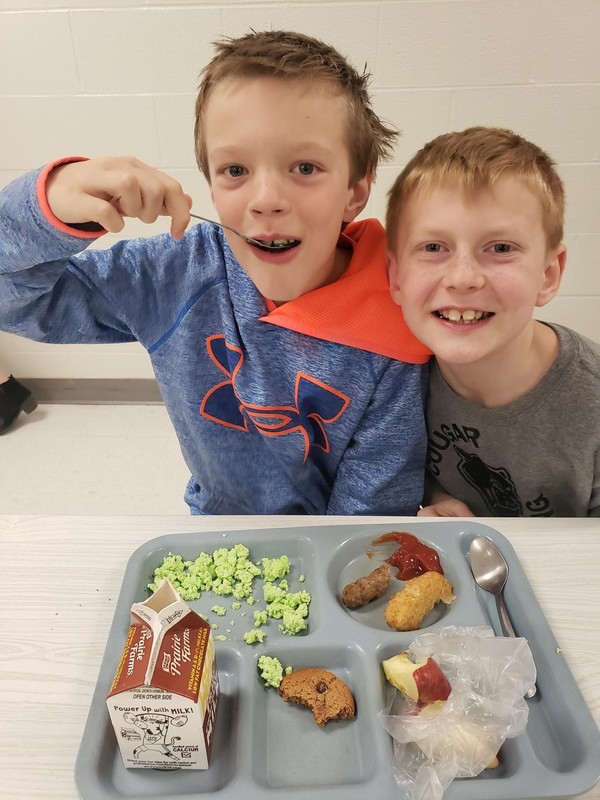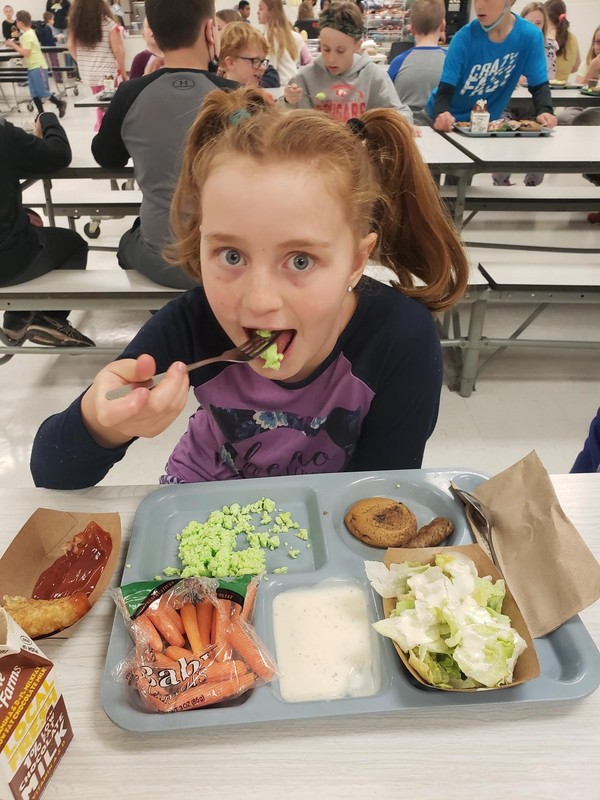 This afternoon we participated in "DEAR" (Drop Everything and Read) in the gym. The high school student council joined in and read with the elementary students during this time.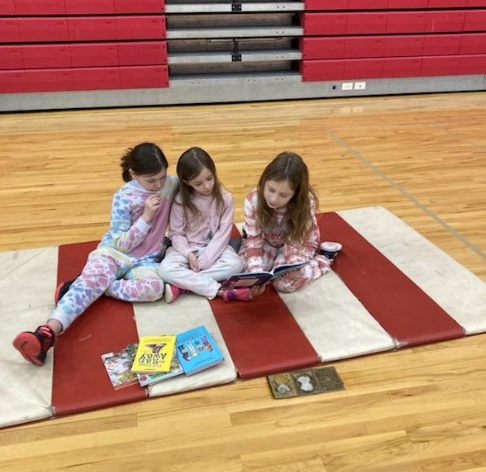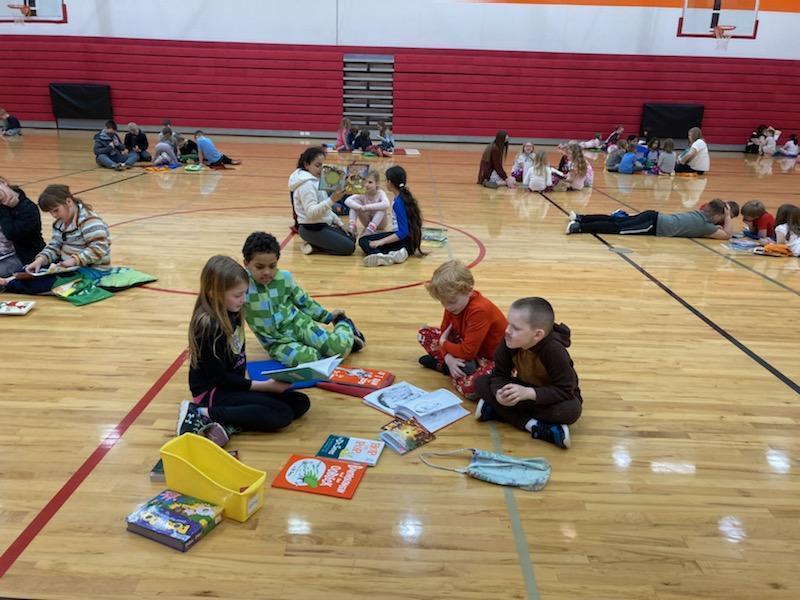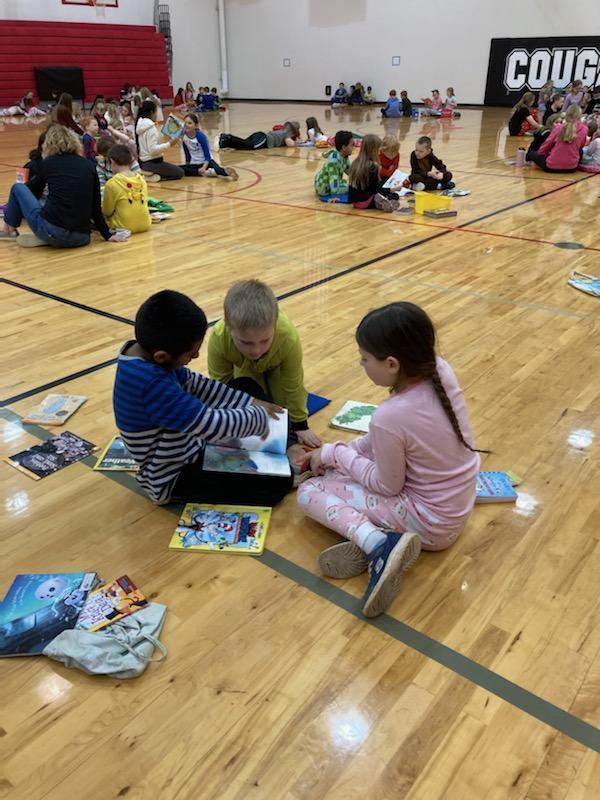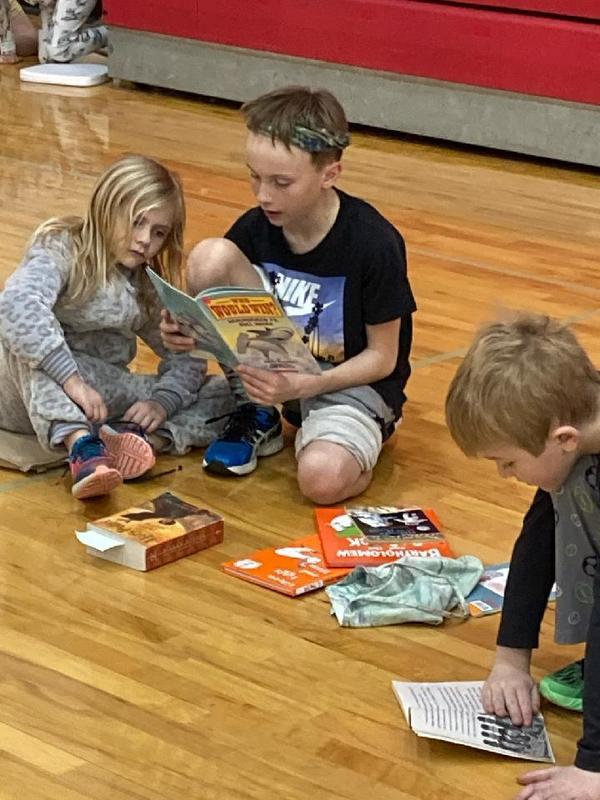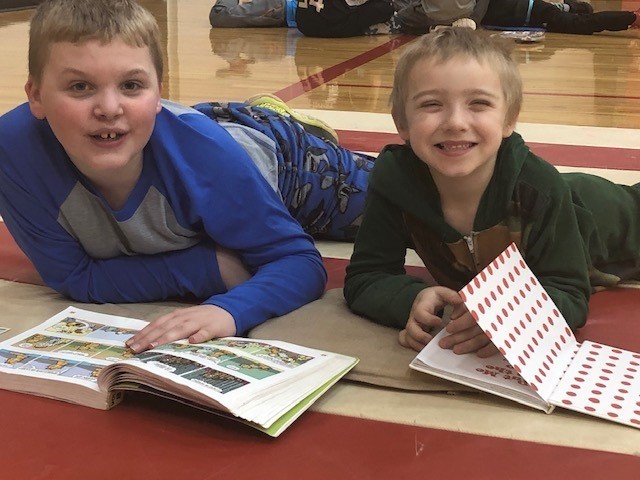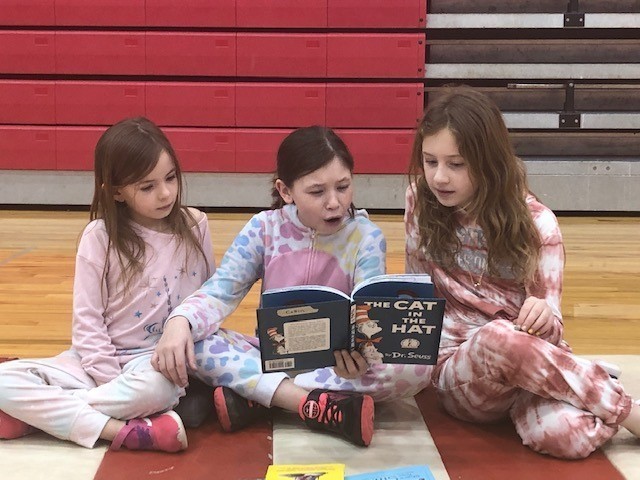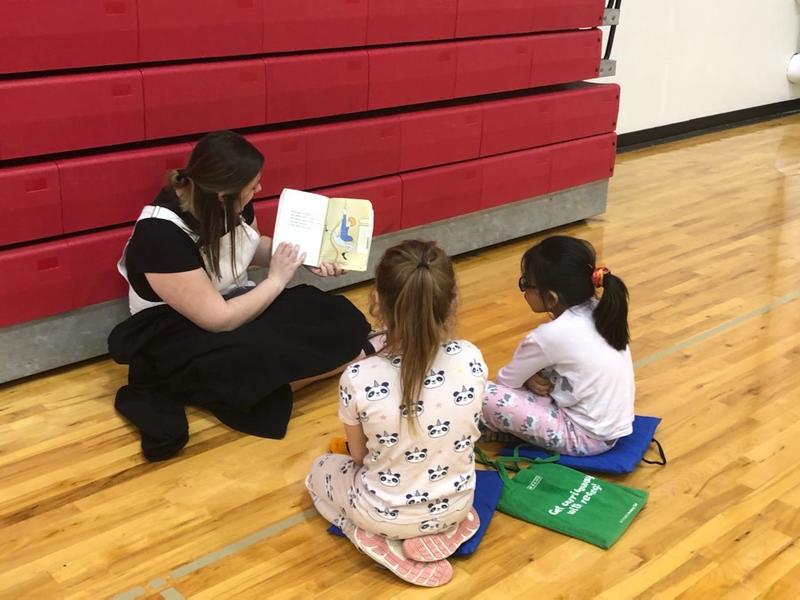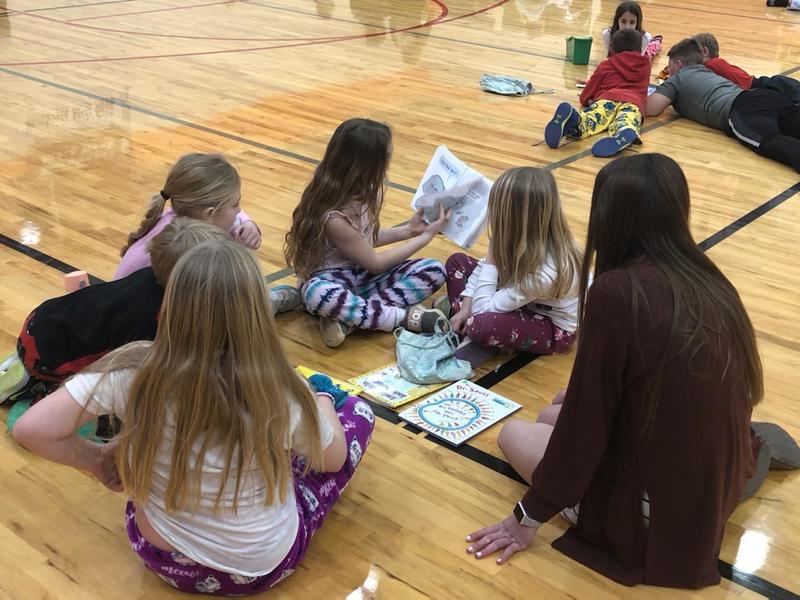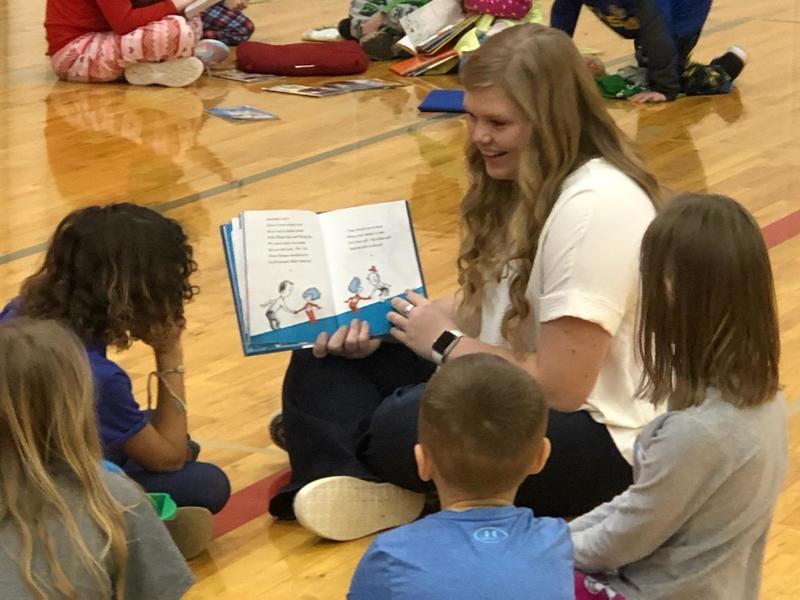 This afternoon goodies and milk were delivered to the elementary classrooms by no one other than the Cat in the Hat (and Mr. Jensen). :-)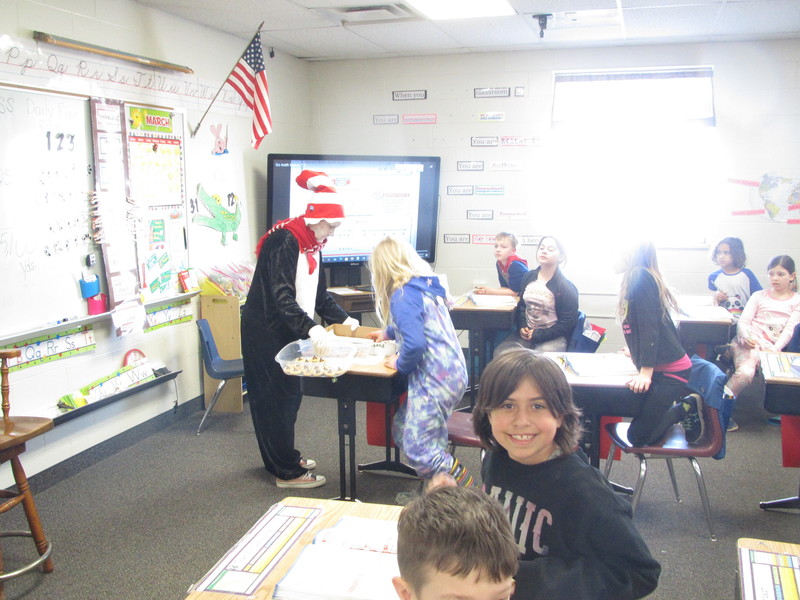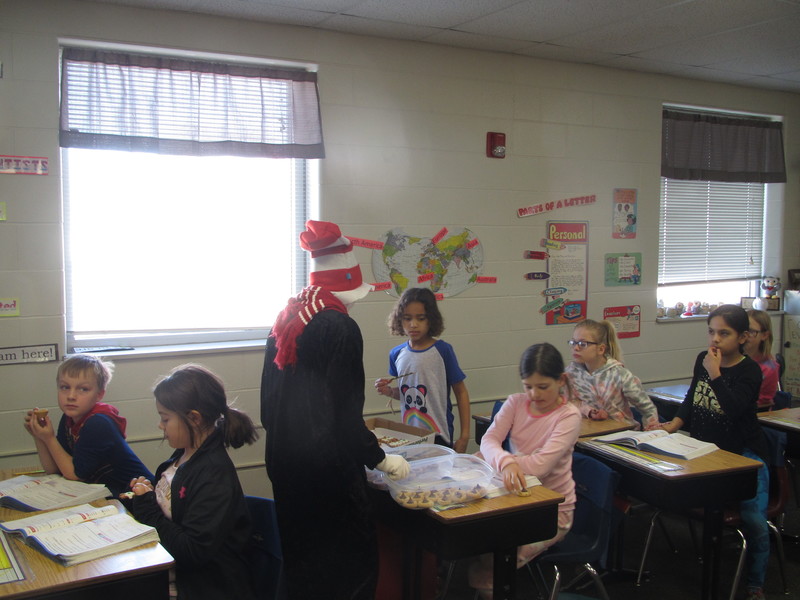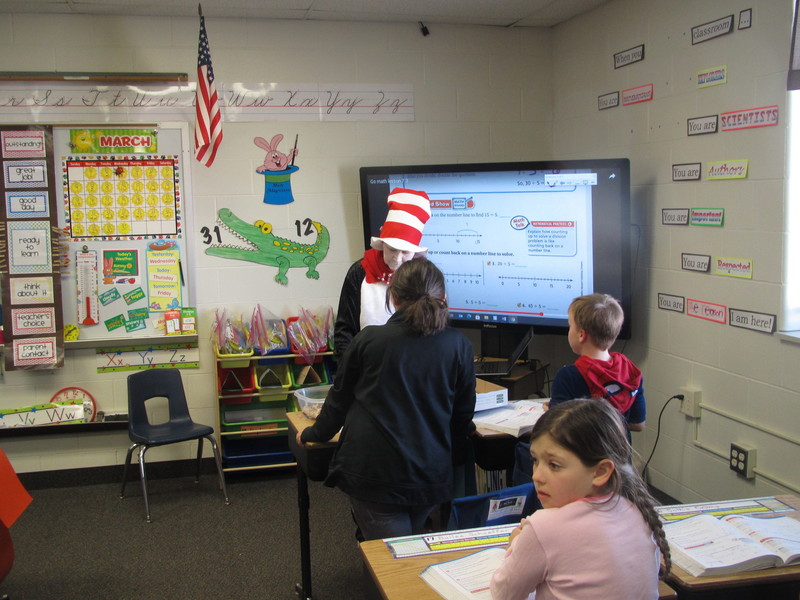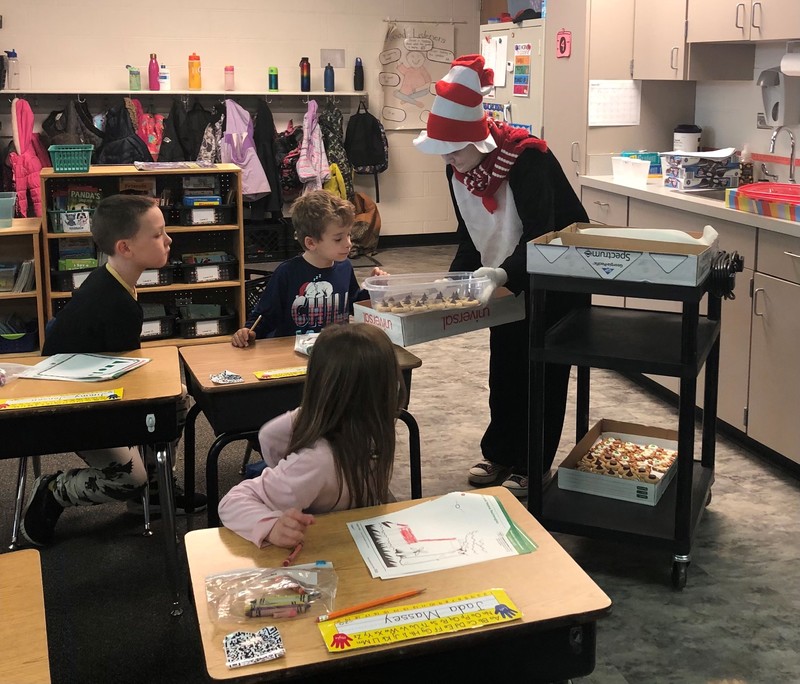 Out at the colony they celebrated personal literacy skills and participated in the DEAR time. They also finished reading The Invention of Hugo Cabret by Brian Selznick.