Learning by doing is an integral part of the agriculture classes at VHHS. Recently the students in the ag classes took on two projects that I am showcasing here. The first is a project that I asked them to do. When looking through an old storage shed this summer, I came across a cupboard that was pretty beaten up and really in need of some tender loving care. The drawers on the cabinet were completely swelled shut and the piece looked as if it had gone through a war zone. I asked if Mr. Knutson could use a project for someone to work on and he said yes. The end result is a nice looking refinished piece in which the drawers and doors actually work. The burning technique as a finish gives the piece a western feel and adds to its charm. I would like to send out a big "Thank You" to Mr. Knutson and the students that worked on this project for me.
The second hands on project that I would like to highlight here happened last week when Mr. Knutson had the students in his class do a wreath building project from Greenery that they got from the Flower Patch. The students had just finished learning about various trees and their uses. As you can see by the pictures below they did a good job on their wreaths.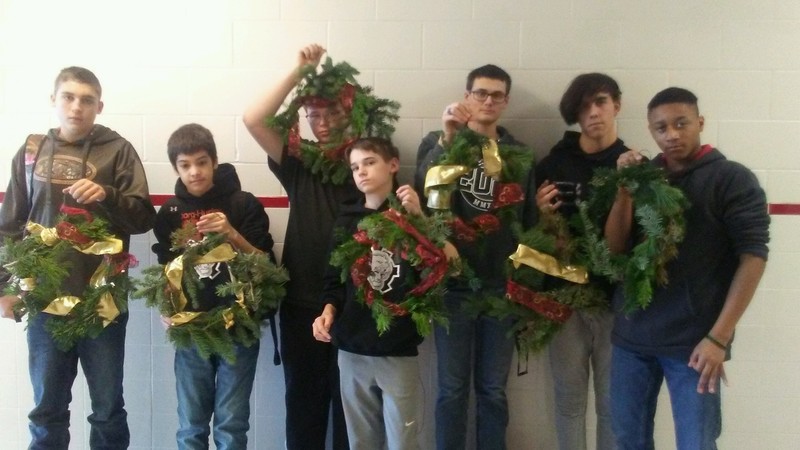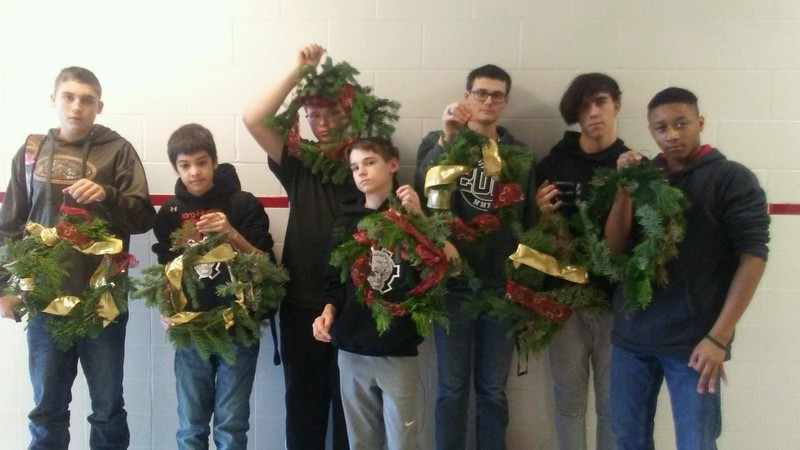 Nice job boys! We are sure that your families will enjoy them.