No School Monday, March 15th in the Viborg-Hurley School District.

GBB State B - V-H will play Herreid/Selby Area at 2:00 today in Huron. Go Cougars!

Cougar Girls State BBall shirts are here. Give us till 2:00 to get sorted. Can be picked up at the Viborg building. Hurley's will be shipped to Hurley this afternoon for pick up/disbursement.

Fans- the GBB team will be departing for Huron at 10:45 from Viborg and shortly after 11:00 in Hurley. If you want to line the streets and give them a wave or a honk that would be awesome!

CONGRATULATIONS VH BBB PLAYERS AND COACHES!! Aberdeen here we come- State Tournament bound!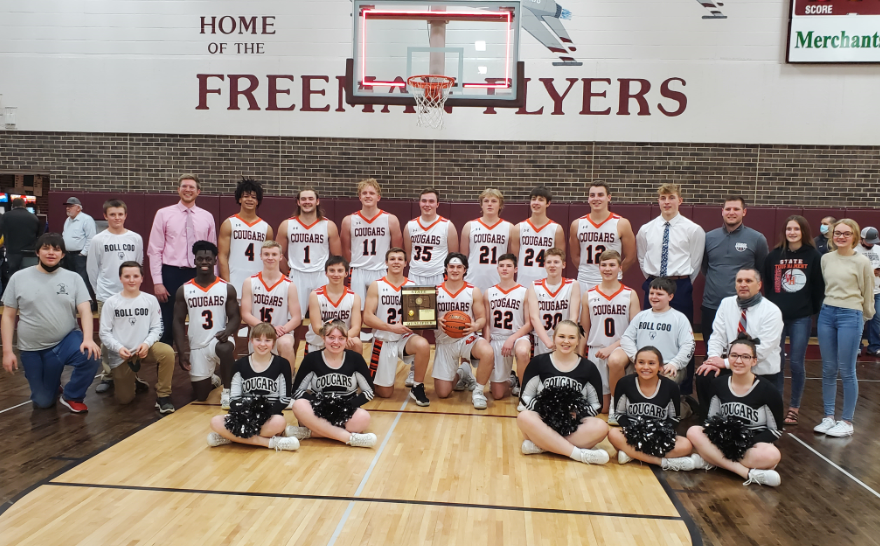 Viborg-Hurley will dismiss classes early, ahead of the Girls State Basketball Tournament, on Thursday, March 11th. 11:45am @ VHMS & Noon @ Elem/HS. Lunch will be served and buses will run regular routes after dismissal. There will be No Cougar Friday on Friday, March 12th.

VH BBB will be playing Corsica-Stickney in the SoDak 16 on Tuesday, March 9th. The game will be played at Freeman Public and will start at 7:00 PM. More information will be sent out as it becomes available.

More information for the GBB State B Tournament: there will be a community pep rally in the gym in Hurley at 7:00 PM on Monday, March 8th. There will NOT be any pre-sale tickets. All tickets are general admission and are purchased at the arena. V-H will play White River at 5:00 PM on Thursday, March 11, at the Huron Arena. The "Welcome Home" celebration will be at 1:00 PM in the gym in Viborg on Sunday, March 14th. GO COUGARS!

CONGRATULATIONS VH GBB PLAYERS AND COACHES!! Huron here we come- State Tournament bound!



VH BBB will host tonight's winner of the Scotland v. I-W matchup in Hurley Tuesday, March 2nd. Doors will open at 6:00 with the game starting at 7:00. A livestream will be available on the NFHS Network. Masks are required. Ticket prices as set by the SDHSAA are $6 for adults and $4 for students. No Golden Age or Cornbelt Conference passes will be accepted. Noisemakers, banners, signs, pictures, spirit lines, and hoops are prohibited. Go Cougars!

Congratulations to the Cougar wrestling team and coaches on their performances at the State B Wrestling Tournament in Rapid City! Senior Collin Graves finished 6th; Junior Emma Murray 3rd, Sophomore Hope Orr 3rd; Sophomore Morgan Lee 5th; Freshman Gia Miller 2nd; Freshman Ella Kessler 6th; and 7th grader Madelyn Feiock 6th in their particular weight classes. Way to go Cougars!

VH GBB will play in the SoDak16 v. Andes Central/Dakota Christian on Thursday, March 4th at 7:00 pm in Centerville. More details will be announced as they become available.

Mr. Novak will be set up at the boys basketball game tonight in Hurley to sell remaining Cougar facemasks. Last chance to purchase these from the V-H Student Council. When they're gone... they are gone!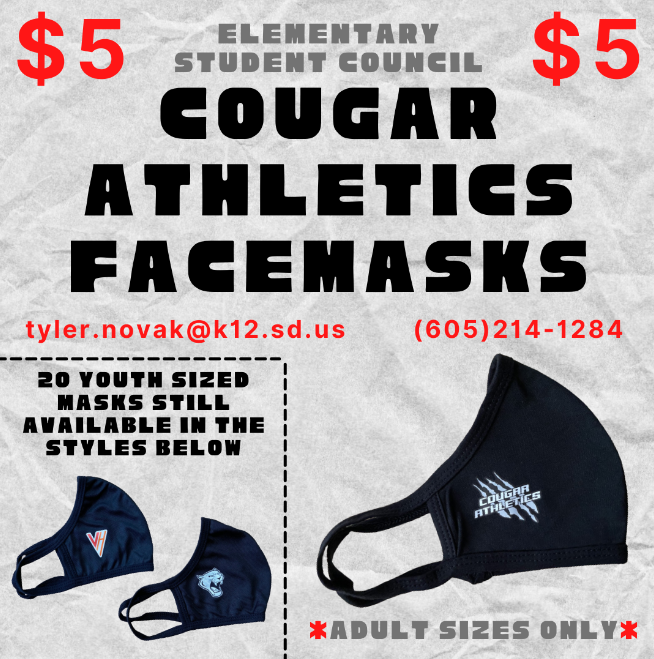 BBB hosts Madison in the final game of the regular season on Friday, February 25th in Hurley. The "C" game will start at 5:00, followed by JV and varsity. The game will be livestreamed on the NFHS Network. Masks are required. There will be a recognition for the 2012 Boys State B Track Champions at half-time of the varsity game. After-Prom will be serving meals with taverns, hot dogs and chili dogs. Go Cougars!

The Junior class raised about $2,000 from their quilt raffle! Thank you to everyone who contributed to this successful fundraiser! The winner of the quilt is Dale & Felicity Ebright who have decided to donate the quilt to a good home.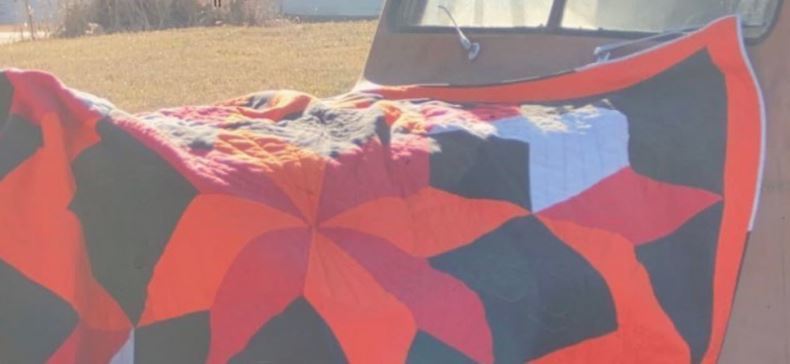 Girls Region BB info for Thursday in Irene: V-H will play B-E at 5:30 pm. Doors will open at 4:45 pm. Masks are required and social distancing encouraged. A livestream link can be found by going to
https://www.irene-wakonda.k12.sd.us/
and then looking under the "News" section. V-H fan section will be on the EAST side of the gymnasium. Fans are encouraged to leave after your team's game. Go Cougars!

Some more info for tonight's GBB Region game in Hurley. Masks ARE required. A livestream will be available on the NFHS Network.