Congratulations to our Marching Band on their 4th place finish in Class A in the Beresford Marching Band Competition this past Friday. We are very proud of all of you. Great JOB!!!
For those of you interested in staying toasty warm during the football game on Friday against Garretson plus having some of the best seats in the house, the After Prom group has deal for you. They are selling tickets for chances to sit up in the open room in the new crows nest during the football game against Garretson this Friday night (October 5th) for you and 3 of your closest friends. If your ticket is chosen you and your friends will also be served your choice of a pop and a bag of popcorn during the game. Tickets are 1 for $2.00 or 6 for $10.00. If interested in tickets you can contact Wendy Harms at the middle school or email her at
wendy.harms@k12.sd.us
.
We will be honoring our Senior Athletes for Football, Cheer, Cross Country, Softball, and Stats on October 5th at our home football game. Our Senior Volleyball players will be honored at their senior night on October 19th. We hope that you can join us those evenings to support our senior athletes.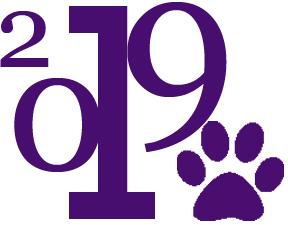 MS Softball State Tourney Bracket has been attached below and can also be found under the Documents tab on our website/mobile app under schedules/sports. Our first game will be played at Dunham Park in Sioux Falls on September 30th at 10:00 AM against Sioux Falls. We wish our Middle Softball Team the very best as they head into the State Tourney.

7th & 8th Grade Football Game in Howard on Monday, Oct. 1st @ 4pm. NO JV Game
The schedule for this weekend's girls softball tourney is pictured below.. Our first game will be on Diamond D at 9:00 AM against Dells 2. We wish our girls softball team the best in the tourney this weekend.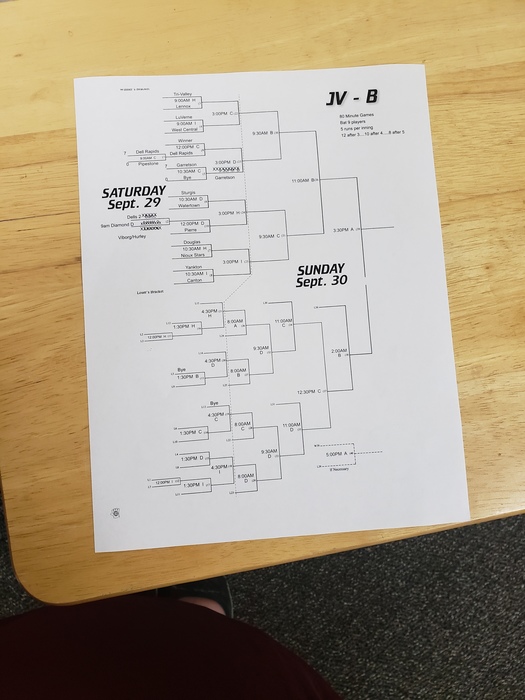 Our Float Winners from today's parades were as follows: Hurley Parade Winners Commercial Division: 1st place went to Merchants State Bank and 2nd place went to Parson's Insurance. In the School Division 1st place went to the 8th graders, 2nd place went to the 7th graders and 3rd place went to the 5th graders. Viborg Parade Winners Commercial Division 1st place winner was Parson's Insurance and 2nd place winner was the Turner County Pink Ladies. In the School Float Division 1st place went to the 9th grade, 2nd place went to the 10th grade, and 3rd place went to the 11th grade. A big "Thank you" to members of color guards, our announcers and the fire departments, ambulance crews, Viborg police, and Turner County Sheriff personnel as well as all of the business that had parade entries. We also want to thank the band from Centerville and our own Viborg-Hurley Band for making the parades special.
Congratulations to our Cougars on their win tonight! We are so proud of you. Tonight's win was a highlight of our homecoming week.
Even though tomorrow will be a shorter day for students because of the parades, we will be serving lunch at both the middle school and high school locations. Lunch choices will be: A) hot dog B) Barbeque rib sandwich.
Cougar Punt, Pass & Kick will be held 30 minutes after the Hurley parade at the Middle School football field this Friday, September 21st. Competition is open to all kids' ages 5 years old -12 years old. Any questions please contact Jim Gerdes at 321-1290 or Tracy Gerdes at 659-1630.
Our VHHS Cheerleaders are selling Breast Cancer Awareness T-shirts. T-shirts will be charcoal gray and are available in both short and long sleeve versions. Orders are due Monday, September 24th. Checks must be made payable to the Viborg-Hurley Cheerleaders and all proceeds from the sales of these shirts will be donated. Thank you in advance for your support of this cause and your orders. Order form can be seen below or found on our website under the documents tab/forms/misc. forms tabs.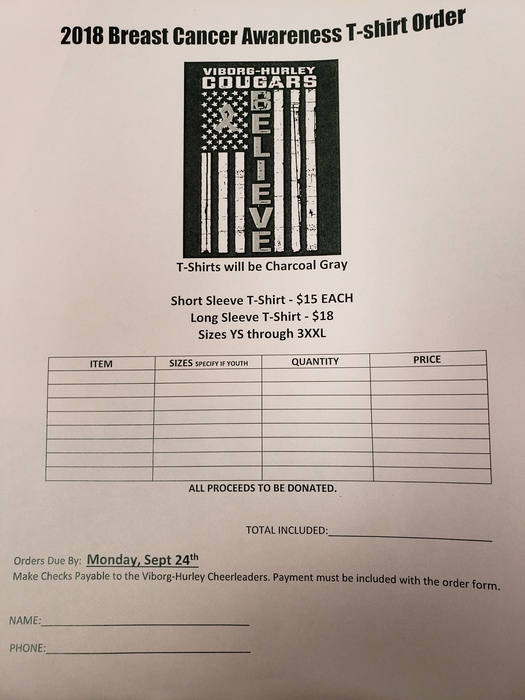 JH/JV Football schedule change for today's games in Freeman. Both teams will play at 4pm in a jamboree format.
Please slow down when driving past the schools both before and after school. Little ones are crossing the street at this time and as drivers we need to be extra vigilant for them.
PIRATE DAY - SEPTEMBER 19 In the spirit of homecoming and "Talk Like a Pirate Day" we are encouraging our elementary students to dress up in their best pirate gear on the 19th. Whalebone Wanda will be awarding some special treats that day so watch for her in the hallways and greet her with your favorite pirate saying.
There will be no school for students or staff on Thursday, September 6th. We will have a full day of school on Friday, September 7th.
Visitation Services for Brady Patterson and Kelley Fox will be held at the Viborg Community Center on Wednesday, September 5th from 5:00-7:00 with prayer services to follow. Funeral services for Brady will be at 10:00 AM on Thursday, September 6th at Faith United Lutheran Church in Volin. Funeral services for Kelley will be at 2:00 PM on Thursday, September 6th at First Baptist Church in Viborg. The Patterson/Fox/Jensen Community Benefit and Silent Auction will take place on Sunday, September 9th at the Viborg-Hurley High School from 11:30 to 1:30. Please keep all of the families in your thoughts and prayers this week.
Just a Quick Reminder: We will be having a full day of school on Friday, September 7th because of the Monday holiday this week.
Just a quick reminder that picture day is August 29th. Individual pictures will be taken beginning at 9:00 AM. PM pre-school pictures will begin at 12:30. Sports pictures will follow the following schedule: 1:15 - Cross Country, 1:30 - Fall Cheerleaders, 1:45 Volleyball, 2:15 - Football, 2:45 - Softball. Please remember to bring your uniforms and gear tomorrow so that you are ready for pictures. Picture envelopes went home with students during the first week of school.

Nice win by the Cougar JH Football team. 22-14 over Menno-Marion.
The Wrestling program will be selling Indian Taco's at the Football game this Friday, August 31st beginning at 6:30 PM to raise money for our new wrestling program. We hope that you will come out to the game, cheer our football players to victory and enjoy a delicious Indian taco while you are there. The robotics club will also be at the game that evening selling 50/50 raffle tickets. The winning number will be drawn at halftime of the game.