Region 5B Volleyball Tournament - October 29, 30 and November 1.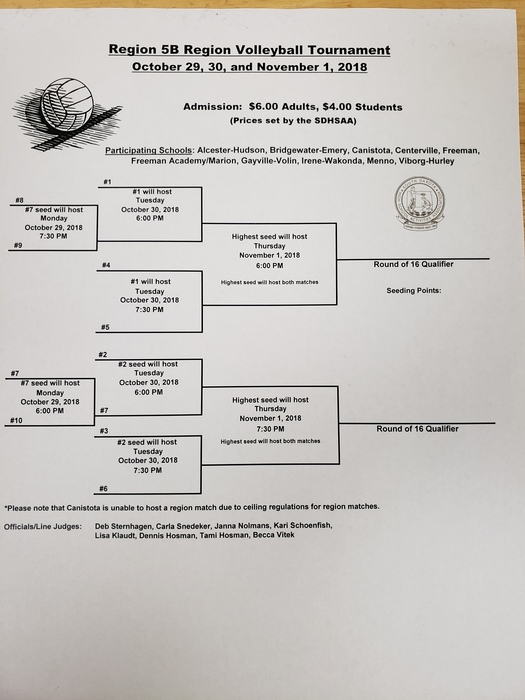 The fifth grade girls basketball team will be serving pulled pork sandwiches, chips, and a cookie/bar at tonight's game in Hurley. Please come out and enjoy some good food and support our big and little Cougars.
Jostens will be at the High School on Thursday, October 25th to complete orders.
We hope that everyone can come out to tonight's home Volleyball game in Hurley against Hanson. Games start at 5:00 with the C team. As it is Senior Night tonight, we will be recognizing our seniors and their parents before the Varsity game. Please come out and help us cheer our Cougars on to victory.
The winners of the punt, pass, and kick contest will be announced before the Varsity Volleyball game tonight.

Parents of Elementary Students.. Parent Teacher Conference Appointment Times are going home today in your child's backpack. Please be looking for a bright pink 1/2 sheet of paper with your scheduled time for Thursday the 25th. If you need a different time scheduled, please call or email me and we will take a look at the schedule.

If you have a key fob for the Viborg or Hurley School, you will need to sign a "Weight Room Release Form" to keep your fob activated. This goes for ALL fob owners whether you use the weight room or not. The form can be found on the website under the "Documents" section & then "Parent Resources". Any fob owners that have not turned in the release form by October 31st will be deactivated on November 1st.
Our Viborg-Hurley All State Choir Students participated along with 500 students from across the state in the SDSU All State Chorus Clinic that was held today. What an incredible opportunity for our students.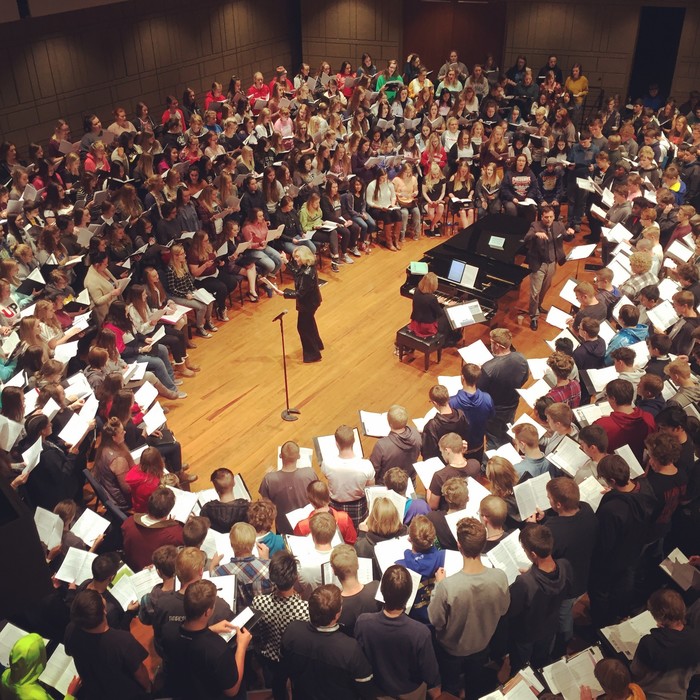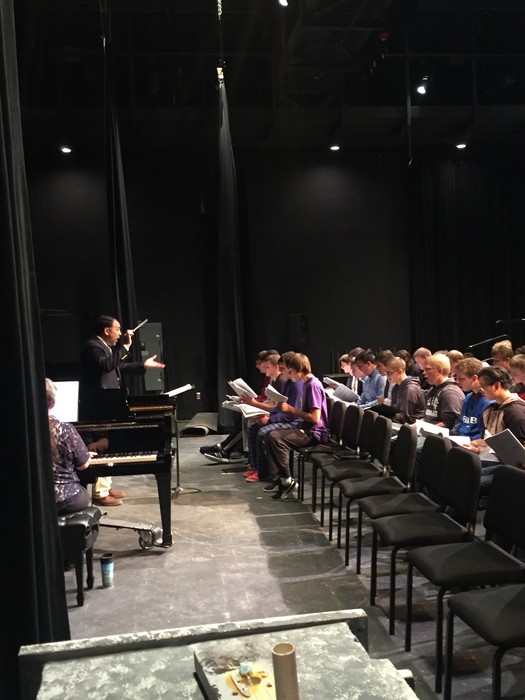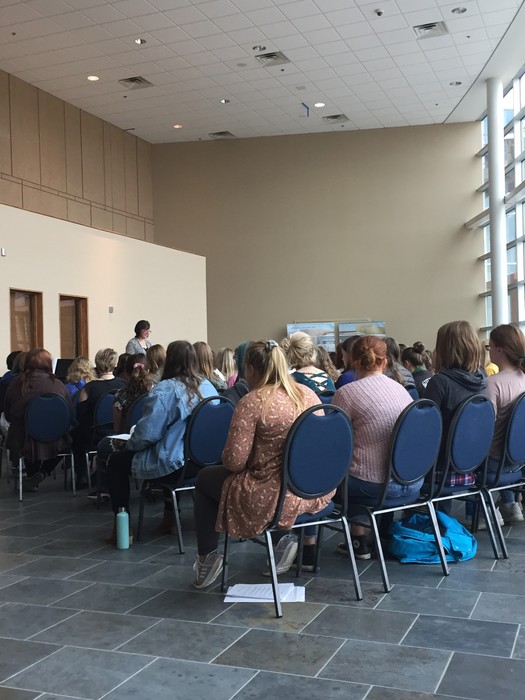 Picture Retake Day is coming up on October 29th at both schools. If your student was not here on picture day they can stop in at either of the school offices and pick up a picture packet. For those that would like retakes done, please send the entire picture packet you received back in with your student on the 29th and they will retake them at no charge. Please make sure you bring in the original pictures. Any questions, please call the school.
Parent Teacher Conferences are coming up Thursday, October 25th from 2:00-8:00 at the Viborg School. Sign up sheets are going home with elementary students today so please check their bags, fill them out and get them back to the school no later than October 18th so I can get times scheduled. Conferences are 10 minutes in length.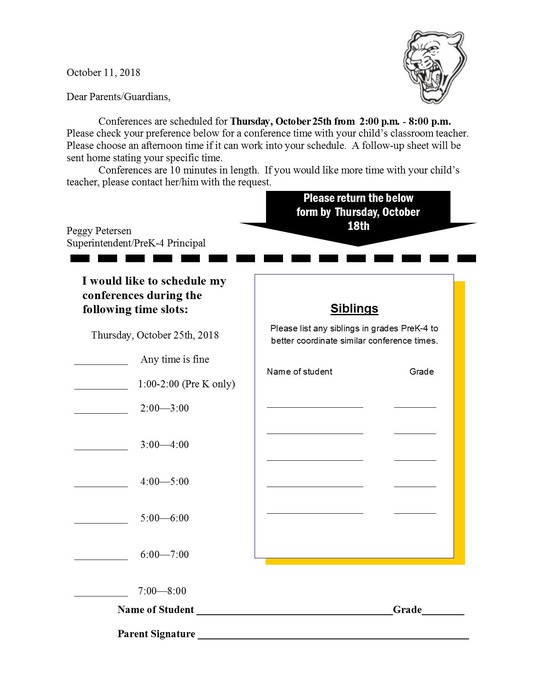 The elementary student council will be holding a bake sale on Thursday, October 25th from 2:00-6:00 PM (During Parent-Teacher Conferences) to raise some funds for the service projects that they have planned this year.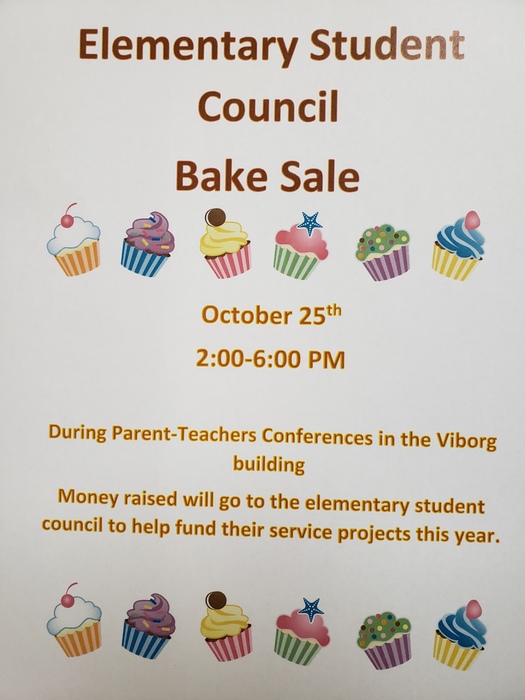 There will be a C VB game tonight at Lennox. This game will begin at 5:00 PM with JV and V to follow.
The VHHS Student Council will be holding a Hat and Glove Drive from now until the end of the first week in November (November 9th). A donation bin will be in the front office at both schools for new and gently used hats and gloves. Thank you in advance for supporting our service project to keep our community warm.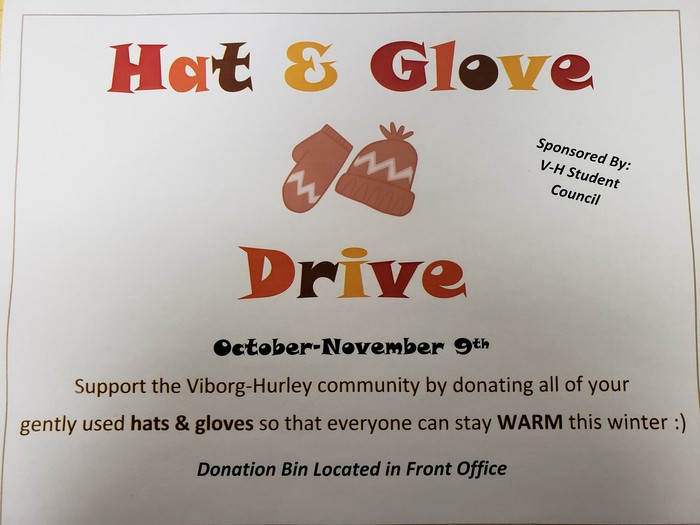 The JH & JV Football games scheduled against Garretson for this evening have been cancelled and will not be rescheduled.
VHMS students enjoy some outdoor and indoor activities for the September Character Reward.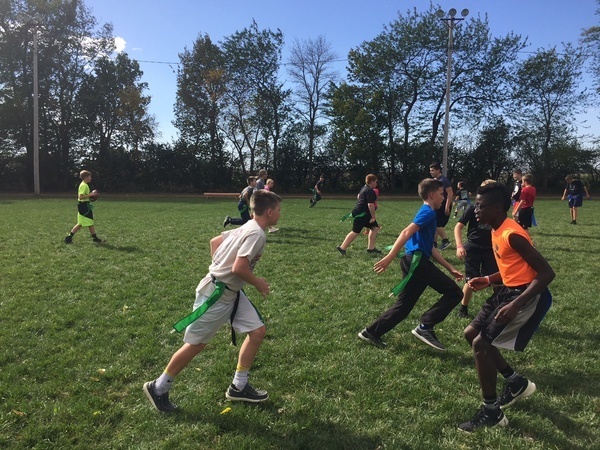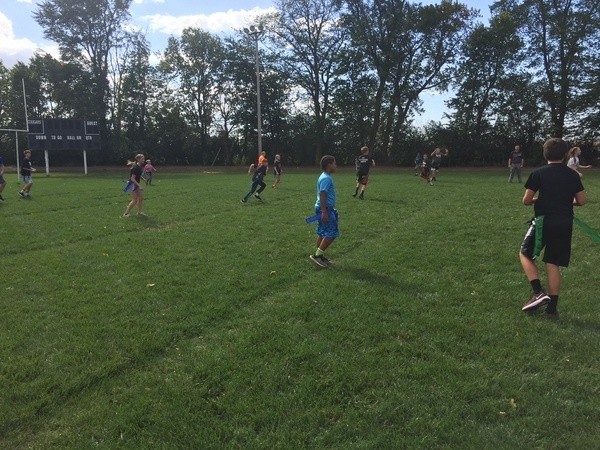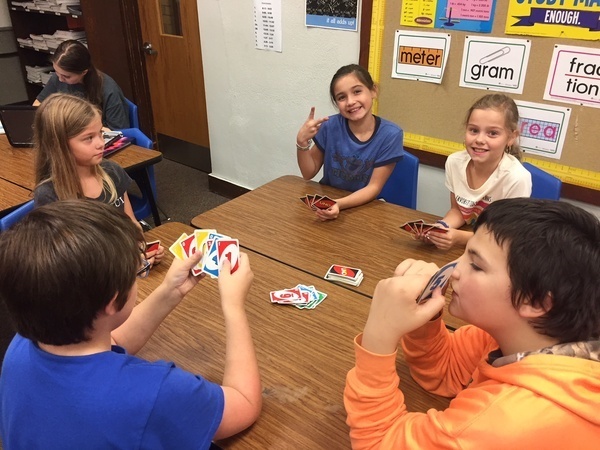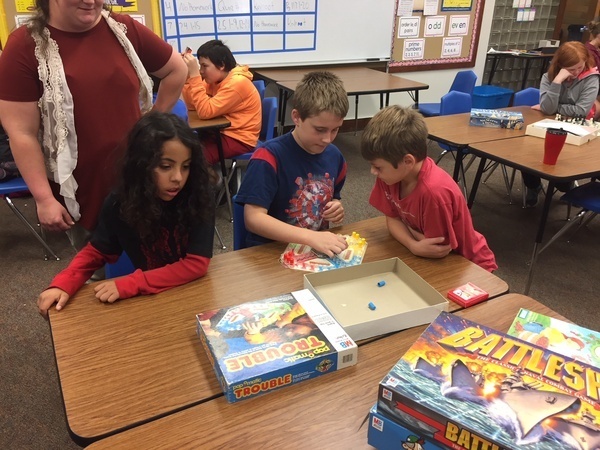 Good luck to our MS Softball team as they advance in State Tournament Play. They will play their second game on Sunday, October 7th at 10:00 AM at Dunham Park in Sioux Falls against Mitchell. If they win they will play again at 11:20 AM that day against the winner of the Luverne vs. Yankton game. Last Sunday they lost against Memorial Middle School but came back to win the game against Lennox to keep them in the tourney. Good Luck Girls!!!
With a predicted 85 degree day on Wednesday, we will allow shorts on Wednesday for students at all levels (Pre-K thru 12). However, the temperature is predicted to drop back down on Thursday so no shorts on Thursday.
Congratulations to our Marching Band on their 4th place finish in Class A in the Beresford Marching Band Competition this past Friday. We are very proud of all of you. Great JOB!!!
For those of you interested in staying toasty warm during the football game on Friday against Garretson plus having some of the best seats in the house, the After Prom group has deal for you. They are selling tickets for chances to sit up in the open room in the new crows nest during the football game against Garretson this Friday night (October 5th) for you and 3 of your closest friends. If your ticket is chosen you and your friends will also be served your choice of a pop and a bag of popcorn during the game. Tickets are 1 for $2.00 or 6 for $10.00. If interested in tickets you can contact Wendy Harms at the middle school or email her at
wendy.harms@k12.sd.us
.
We will be honoring our Senior Athletes for Football, Cheer, Cross Country, Softball, and Stats on October 5th at our home football game. Our Senior Volleyball players will be honored at their senior night on October 19th. We hope that you can join us those evenings to support our senior athletes.