The BBB games with Canistota that were scheduled for tomorrow night in Hurley have been postponed at this time because of the dangerous wind chills predicted for tomorrow night. Please watch the calendar and website for updates on when these games will be rescheduled.

The Girls and Boys Basketball Games v. Centerville will be streamed live through YouTube. Please click on the link below to access the games:
https://youtu.be/0RGrE860Tow
Contrary to news reports that there is an outbreak of impetigo on the Viborg-Hurley schools wrestling team, I would like to report that there have been no cases of this at this time. Please be assured that our coaches actively take measures to help prevent this by disinfecting our mats daily.
The Viborg-Hurley Schools will start at 10:00 AM tomorrow morning There will be no AM Pre-school. Shuttle bus will run at approximately 9:45 from both locations. Please Drive carefully.
The Wrestling team will not be traveling to Canton on Tuesday.
The basketball games in Hurley against Baltic scheduled for tonight have been postponed. Please watch the calendar and website for more info.
The order of the games tomorrow night against Baltic will be as follows Boys JV 4:00; Girls JV 5:15; Boys Varsity 6:30; Girls Varsity 7:45.
We will not be holding Friday School for students on Friday, January 18th due to the Winter Storm Warning that is in effect from 6:00 AM on Friday morning until 12:00 AM Saturday. Please drive carefully if you have to be out in the weather.
At present we are still planning on having the game on Friday night against Baltic, however, this may change as the weather changes tomorrow. If cancelled or postponed we will send out an all call and update our website.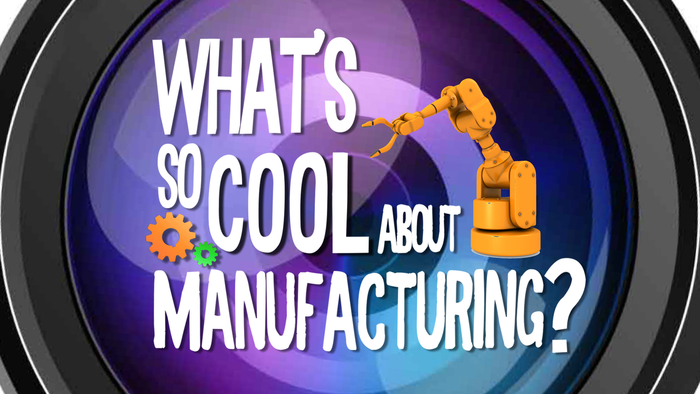 Just a reminder that the VHMS Concert is tomorrow night at 7:00 PM in the small gym in Hurley. Our middle school musicians and vocalists have been working really hard this past month perfecting their parts and we hope that you can find time to join us in Hurley tomorrow evening for an evening of Christmas joy.
Game Times for Tonights Doubleheader in Wakonda: Boys C Game 3:00; JV Boys 4:00; JV Girls 5:00; Varsity Girls 6:15; Varsity Boys 7:45. If you have any questions about times please check our livefeed on the website or app.
Candy Cane Sale - The Viborg-Hurley Elementary Student Council will be selling candy canes for $.50 apiece before school each morning in the lobby by the front office during the week of December 17-20th. Proceeds will go to the elementary council to help support their projects.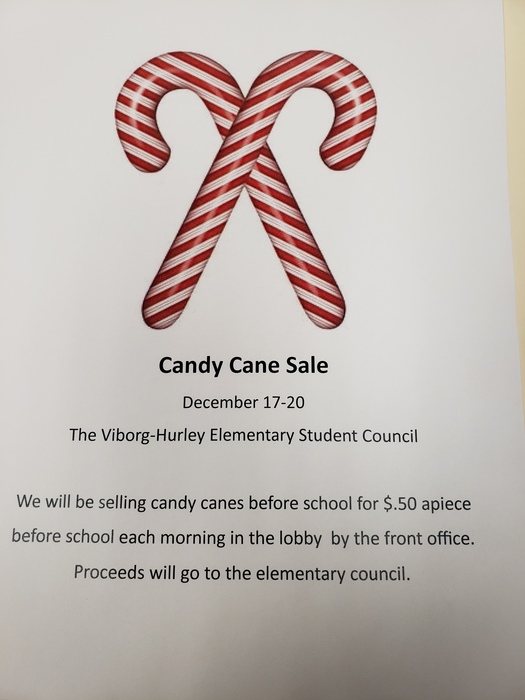 Just a quick reminder, the elementary and high school are working together this month on a food drive to benefit our local food pantries. We invite you to bring your donation of a non-perishable food item with you when you come to the HS Christmas Concert this Thursday night and drop it off in our shopping cart by the front office in Viborg. Thank you for helping us help those in need in our communities.
Just a quick reminder that the High School Christmas Concert is scheduled for Thursday, December 13th at 7:00 PM. We hope that you can come and help us celebrate the season.
The wrestling meet today in Beresford begins at 4:00 PM today. The time change is due to a larger number of entries than anticipated.
Fruit orders are in today and can be picked up in Viborg from 1:00 to 5:00 PM.
Fall Sports Pictures are scheduled for Monday, December 10th. Please remember to bring your uniforms.
Congratulations to our Elementary students and Mrs. DesEnfants on providing us with a wonderful start to our Christmas Season. The concert Monday night was amazing and we look forward to the high school, colony and middle school concerts in the upcoming weeks.
The Viborg-Hurley Schools will be opening at 10:00 AM on Monday, December 3. There will be no morning pre-school. Buses will run from both locations at approximately 9:45.